SEO stands for Search Engine Optimization while PPC stands for Pay Per Click (advertising). Both of them are very popular ways of getting traffic to your website. But what's the difference?
In this article I'm going to show you the difference between SEO and PPC, and giving you some insights into which one might be better – if any – for you to run a profitable website.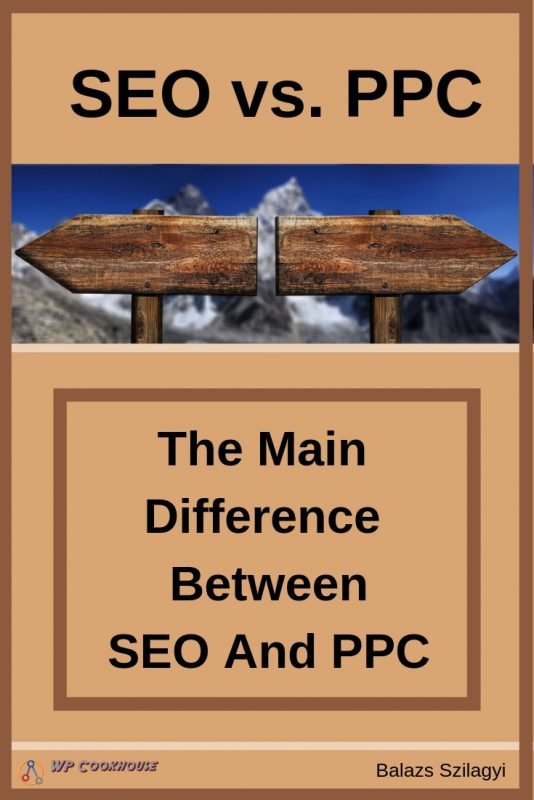 The Main Difference Between SEO And PPC
Defining the main difference between SEO and PPC is relatively easy.
PPC is an advertising technique, where you spend money on every click to your website (hence the name – pay per click). You pay for the company showing your ad. E.g. if you use AdWords for your PPC campaigns, you pay for Google, the company that actually shows your ads. In this sense, PPC traffic is paid traffic.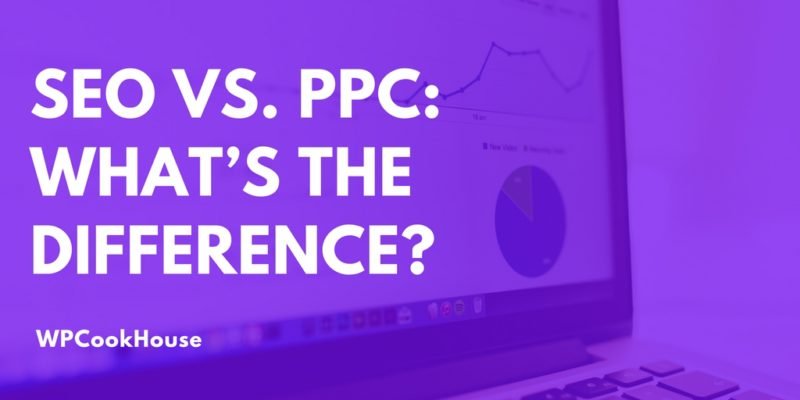 On the other hand SEO is the technique of "manipulating" the organic search results. You might pay for an SEO agency, SEO tools or courses, or even for creating content, but you don't pay for the company running the search engine itself. So in this sense, SEO traffic is free traffic.
OK, now you know the main difference between SEO and PPC. But this doesn't necessarily gives you an answer to whether you should use SEO or PPC to get more visitors to your website.
Difference Between SEO And PPC: Which One Is Better?
Bad news is, there is no such thing that best or even better technique in online marketing. You can use very different techniques even in the same niche, and get great results.
SEO and PPC are completely different techniques, just because of the fact that one relies on paid traffic and the other on free traffic. But this doesn't mean one is better than the other.
In fact, here is what I've observed. If you really want to make money online, if you really want to monetize your website, you must use both SEO and PPC.
You must have a profitable online business based on PPC and other paid techniques, and then get traffic via SEO to build a really lucrative business. Or vice versa, build a profitable business on search traffic, and than monetize the hell out of your website using PPC.
And now break this down to the very benefits of both techniques – SEO and PPC.
SEO vs. PPC: Pros And Cons Of SEO
Benefits Of SEO
You don't pay for the actual traffic to your website.
It's a 100% passive way of generating traffic. Once you get good results, you usually keep them and traffic just comes to your website.
To be successful in SEO, you don't need a big initial investment.
Very easy to scale up.
Cons Of SEO
It takes time to get results in search engines. Usually months or even years for really competitive keywords.
You never have immediate response to see if something is working or not.
Difficult to test different versions.
Definitely more difficult to monetize SEO traffic than PPC traffic.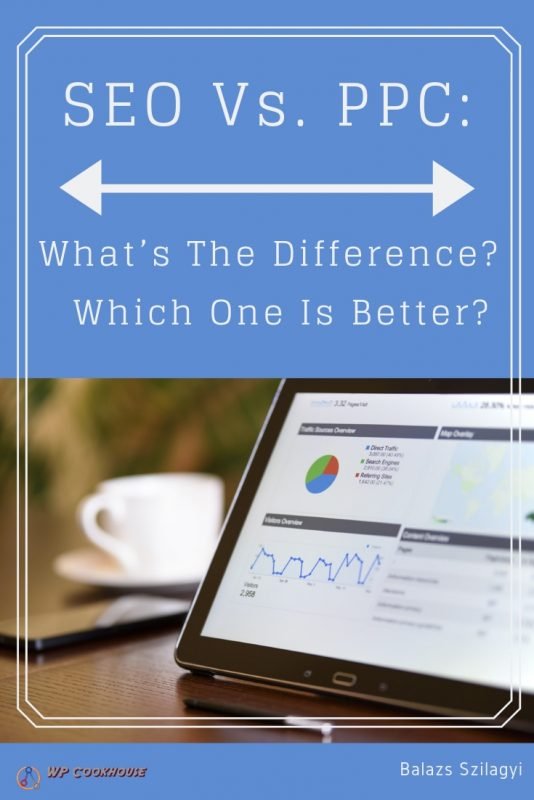 SEO vs. PPC: Pros And Cons Of PPC
Benefits Of PPC
You can have instant results with a PPC campaign.
It's easier to monetize PPC traffic than SEO traffic.
You have immediate response whether your ads are working or not.
You can test several different ads literally in a day (provided you have enough funds).
Cons Of PPC
You need to spend money in order to get PPC visitors.
With no experience, you usually need a big initial investment.
It only works as long as you pay.
You need money if you want to scale up your campaigns.