You might have been wondering about how to start a business blog for a while. Maybe you are hesitating about starting a business blog because you don't know the exact steps of how to start it. Or maybe you just don't feel sure why should you start it.
In this article I'm going to help you answer both of these questions. First you need to know how easy it is to start a business blog in 2021, even with zero computing knowledge.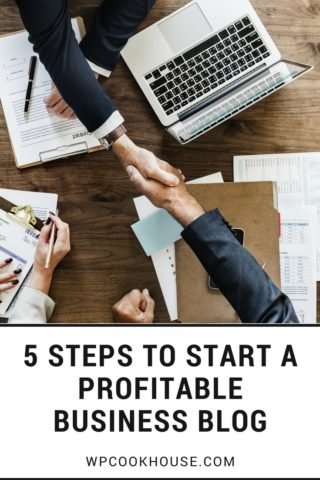 But we are talking business here, hey. Why else you should even think about a business blog? So you have to make 100% sure this is the right move to do. That it has a positive ROI, and it's worth your time.
So let's see the exact steps of starting a business blog, and then I'll show you how to make the most out it. E.g. how to make money from a business blog.
Starting a Business Blog Step #1: You Need a Domain
If you want a profitable business blog, just forget all the free blogging platforms. They only make business and money for their owners, and not you. You want something that you can control 100%, and this is your own domain.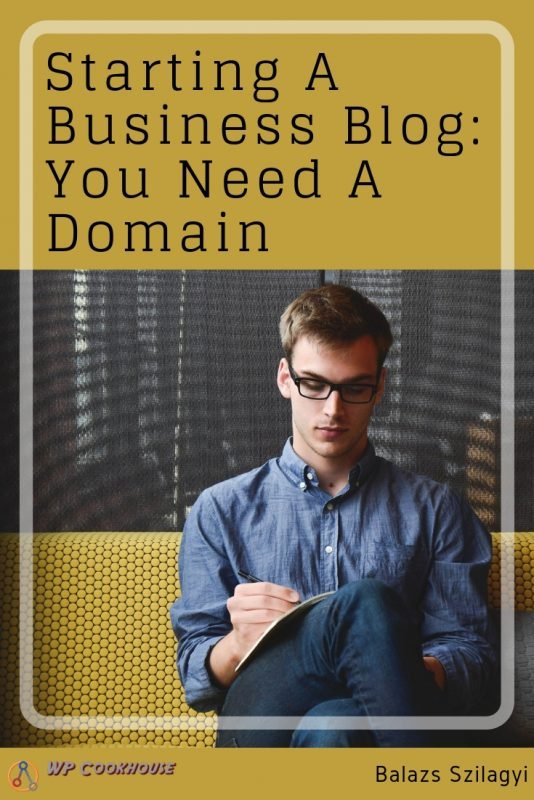 To be exact, you have three possibilities here:
Use a separate domain, like MyBusinessBlog.com
You can use a subdomain of your already established business domain, like blog.MyBusiness.com
Even using a subdirectory on your business domain, like MyBusiness.com/blog is a possibility
Which one you choose is totally up to you. All of them have their pros and cons, and there is no definite answer to this question. It is more important that you start your business blog right away.
If you have several business websites, and you want to keep your blog separate, or maybe planning on selling your business later but keeping your blog, then definitely go with the first option.
If you have one main business site, and want to give it some boost from the search engines, then the third one is your option.
My only recommendation is to use a .com TLD (Top Level Domain). These just sound more businessy than any other options out there.
Starting a Business Blog Step #2: Set Up Your Domain / Subdomain
I think this is the most technical part, but it's still easy and you only have to do it once.
If you decide to use a separate domain for your business blog, just go ahead and type your domain idea here below. This little application will tell you if it's available. And not only can you get your domain, but it'll guide you through the steps of setting up a hosting account that you need anyways for your website.
If you plan to use a subdomain or a subdirectory on your existing domain, then the process to follow in this step depends on your current registrar and hosting provider. Use your cPanel account to create the subdomain or subdirectory if you're familiar with it. If not, ask your registrar/hosting provider for help.
Starting a Business Blog Step #3: Install WordPress (Free Blogging Platform)
No question if you should use WordPress or not. It is simply the best blogging platform out there, and best of all it's completely free. Yes, free to install, and free to use with 100% functionality. BTW this website you are reading now runs on WordPress too.
Go to your hosting provider's cPanel. Chances are you can find an Install WordPress icon there somewhere. Just click on it and follow the easy steps.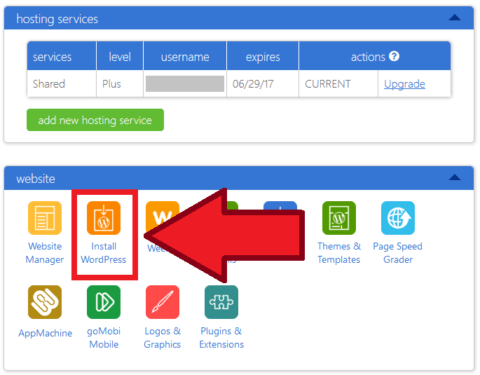 WordPress is designed for extremely easy use, and the same applies for the installation. With the cPanel option what you really need is just a few clicks, and you're all set up with your new business blog. Of course you need to fill it with life (e.g. content), but your blog is already working.
Starting a Business Blog Step #4: Install a Theme for Your Business Blog
A theme is what will make your business blog look good. You have plenty of options to choose from.
On WordPress.org you'll find zillions of completely free blog themes. If you want to go premium, look for thousands of great themes for $40-70 on ThemeForest.
Whichever you choose, make sure to pick up a blogging theme, and not a business one. Avada is one of the most popular and most versatile themes out there these days.
Starting a Business Blog Step #5: Start Blogging
If we are talking about business, you shouldn't forget that simply setting up a blog won't give you any results. You need content and you need visitors in order to profit from it.
The more content you have on your business blog, the more chances are that you can attract visitors. The more visitors, the more easily you can make an income online.
So don't worry about what you publish at this stage. The only thing you should worry about is how often you publish. And there is no such thing that too much content on your business blog, believe me.

How To Make Money Off Your Business Blog?
And now we are at the real question. Because everything you want to make in your business is in order to get more income, more money. But how can your business blog serve this goal?
Here are a few tips you should follow to get more money from your business blog:
Your business blog won't give you money directly. Just accept this first. Your business blog is an online channel to reach out to your audience, your target market. But never be too anxious to make money directly from your business blog – or at least not as excessively as most people would think at the beginning.
Build your audience, your credibility, your name. If you have lots of content online, and your audience finds you all over the place, this will build credibility to your business. This is impossible to measure directly in sales, but when it comes to selling something, it will give your business such a momentum that's hard to achieve otherwise.
Use popups to engage people more. We might hate popups as private persons, but as bloggers they are an extremely effective way of getting readers of your blog on your list. Once on your list, you can start selling them and make money.
Use remarketing/retargeting to reach out to your readers. This works similarly to popups. Once someone reads your blog, target them with special ads to get them engaged even more with your content, products or services.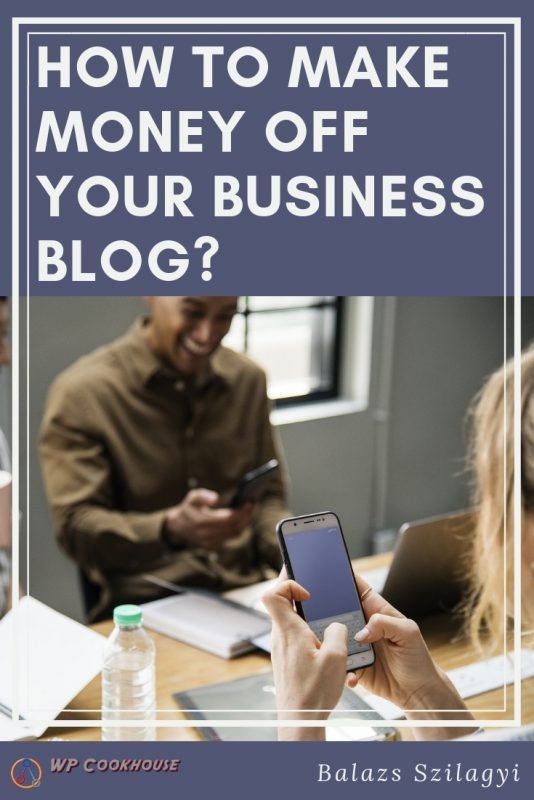 Do You Have Any Questions On Starting A Business Blog?
I hope I could give all you needed to start a business blog. In case you have any questions, just ask them below in the comment section. And if you have any good advice on starting a business blog, feel free to share it with all my readers!