Most people have the feeling that search engine optimization (SEO) might be a lucrative activity, but I find it's usually not well understood how to actually make money using SEO.
What often comes into people's mind is that you target a lucrative keyword, get good rankings, attract a lot of visitors and then sell them whatever they're searching for.
There are two big concerns regarding this approach though. First, all your competitors are zeroing in on those exact lucrative keywords, and there is only one #1 spot. Second, when people search online, most of the time they just don't do it with an immediate purchasing intent. So anyone focusing only on those instant buying keywords will miss out on the major part of searches and thus on revenue.
But SEO is still a lucrative business for anyone wanting to make money online. And once you get hold of the knowledge of how to make money with SEO, you'll understand better how this big online machine works.
How To Make Money With SEO: TOC
Make Money With SEO #1: Sell Directly
This is the most straightforward way of making money with SEO. You rank for a keyword where people actually wants to buy something. If you're good enough to achieve this, then people clicking through to your website will instantly spend their money.
The problem with this approach is what I wrote above. This is the low hanging fruit of search engine optimization, and as such, most entrepreneurs try to use this very technique. Therefore you'll find the biggest competition for these keywords, so it's extremely difficult to rank.
Not to mention the fact that most online searches are not focusing on these keywords. So if you only try to monetize SEO with this technique, you not only have slim chances to rank at all, but you miss out on most possibilities to attract visitors to your site.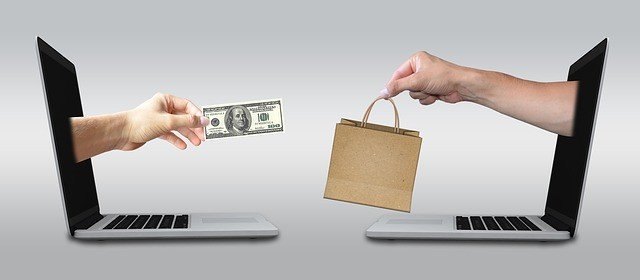 Make Money With SEO #2: Build An Email List
I find this is the best way to make money with SEO in the long term. You build a so called authority site, covering every possible keyword in your field. This way it'll be easier to rank in general, and you'll get visitors for thousands of keywords. Then you need to be patient and don't try to sell them directly, as they are mainly searching for information.
But with the help of popups you can subscribe as many as 3-6% of your visitors. Then as a next step, you need to implement an email sequence and start sending out emails regularly, and sell from those emails.
If you learn to target thousands of keywords in a niche, you'll learn how to reach thousands or even millions of people. And remember, it's always the people who give you the money, not Google or any online system. The hardest task is always to learn how to reach enough people. Making money then, when you've reached a big crowd is much easier than most people would think.

Make Money With SEO #3: Build Credibility
This is something most entrepreneurs wouldn't think of. SEO is actually one of the best ways of building credibility online. And the best part is, you don't even have to get people to actually visit your website!
Just think about it! Search engines are like the big truth tellers for most people. If someone is on the first page, they just have to be an expert on that topic.
And even if people don't click through to your website, they still see your brand name in Google or any other search engine. And this actually builds credibility which will make it easier to sell later. I have clients who told me they'd actually decided to buy my online marketing courses because they'd seen my name popping up for a lot of related searches.
Make Money With SEO #4: SEO Consulting Or Copywriting
Even if you think this is not for you, you might never know. Once you get the hang of SEO, you might want to sell this knowledge as an expert. This is a great way of making money with SEO as companies are willing to pay a big chunk of money for anyone helping them rank better in search engines.
If you have a great mentor, in only a couple of months you can get to the level of actually working as an SEO expert for other companies.
Or you can simply opt for writing SEO articles. This is much easier to learn even from an online course of SEO copywriting, and you can really start charging for your skills. Find job opportunities at outsourcing sites like Upwork or Fiverr.
Make Money With SEO #5: Helping Other Entrepreneurs
If you don't want to become an SEO expert, you can still make money just from your SEO knowledge. Once you learn how to get better results and you start to actually rank in search engines, your fellow entrepreneurs will be eager to learn from you. And yes, you can charge for this even if you it won't become your main business.
Please make sure to subscribe to my newsletter below this post so that I can notify you about my SEO online courses that can help you achieve this knowledge.
Make Money With SEO #6: Ad Revenue
Ad revenue via ad programs (e.g. AdSense, Media.net) is a great way to monetize your SEO knowledge. This can work as a primary business, or simply as a second (or third …) stream of income.
Even if it's just a couple of hundred dollars each month, don't forget that this is 100% passive income. You work once by building a website, writing content and setting everything so that search engines like it, and then see the ad revenue coming in every month.
Make sure to read my article How to make money blogging for more information.
Make Money With SEO #7: Affiliate Programs
Monetizing SEO via affiliate programs is similar to the ad revenue option above, but usually with better profit margins. If you can build a loyal readership based on SEO, combining this with #2 – building an email list – and joining an affiliate program to promote other people's products or services, it can provide you with a nice stream of income.
Just a few example of great affiliate opportunities you can join to make money with SEO: Amazon Associates, CJ, Shareasale, The Home Depot, ClickBank.