I'm in some kind of a trouble. When trying to explain why someone needs a consulting website (or as a matter of fact any website) in 2021 when offering professional services, it's kind of an idle attempt. Who would question the need for a professional website nowadays?
But let's suppose you feel that you need a consulting website, however still don't quite understand why. And how will it help you to get more clients?
It's Not About Selling
If you ask anyone why you would need a consulting website, they will tell you because that's the way you can sell your services. You start your website, list all your prices and services, and wait for your clients to come by the dozen.
Although that sounds easy, unfortunately that's not the case. There are thousands or even millions of websites out there that simply don't sell. Maybe even you have a couple of examples where nicely elaborated professional websites have not produced even a dime.
To sell on your website, you need traffic. Lot's of traffic. And that's a whole other story.
And if you want to get clients as a consultant, you're sometimes better off when you try to sell the old-fashion way, i.e. not online. Read my tips on how to get consulting clients to understand this concept better.
But even if you never want to sell anything online, as a consultant, you do need a good website. But why? And how could you really benefit from your consulting website?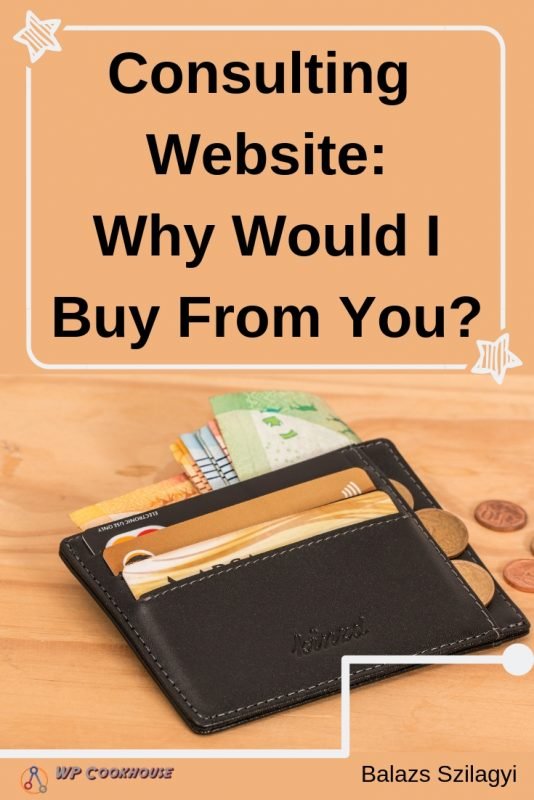 Consulting Website: Why Would I Buy From You?
The main reason anyone will buy your consulting services is credibility. Because they trust you. Similarly, the main reason they would never buy from you is because they don't trust you. And even if they just simply haven't heard of you, they won't trust you.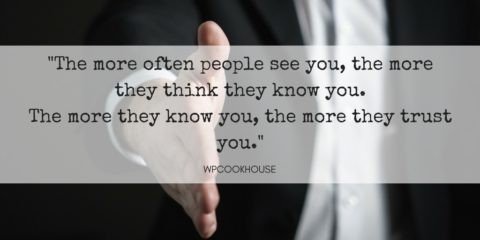 Just a quick private question: would you trust anyone, who you see the very first time, with the biggest problem of your personal life or your business? I bet you wouldn't. And that's exactly the way your future clients think about you.
A good consulting website gives you the opportunity to be discoverable and seen. A easy to remember thumbnail-rule on the internet is the following:
The more often people see you, the more they think they know you.
The more they know you, the more they trust you.
5 Ways To Build Trust With Your Consulting Website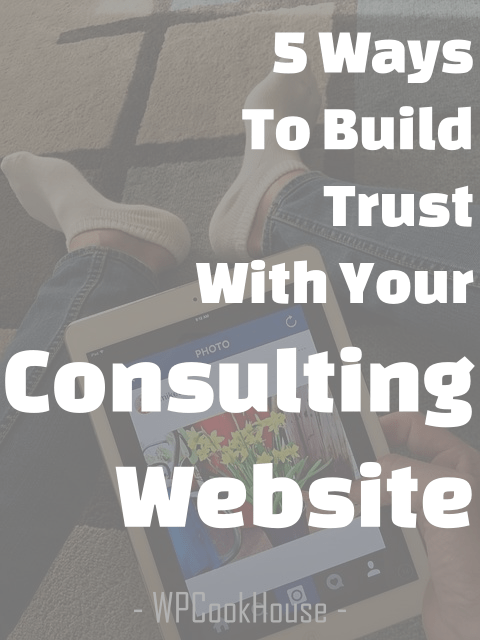 Even if you don't sell online, your consulting website is a great opportunity to build trust. Here are the 5 best ways to utilize your website as a way to build up your credibility, even if nobody's ever heard of you before.
Simply typing in the domain. If you talk to anyone, just letting them know your domain name is the easiest way to self-introduction in the 21st century. You only need a few pages on your website for this to work.
Searching for your own name (and/or brand). Believe me, before buying your consulting services, your clients-to-be will search for your name. Your website must appear at position #1 in search engines in that case.
Searching for anything related to your topic. This is the most advanced technique, and what's best it's free. When people hire a consultant, first they try to solve their situation by browsing websites on that topic. How cool would it be to be present in the search results for almost any search terms in your niche? Wouldn't that give the impression to your future clients that you're the one to be trusted?
Newsletter. A newsletter or email list is a great way to build trust. You can use this to send people over to your website. As they can browse your site, they will have the feeling that you're playing with open cards.
Ads. You can combine your website traffic with ads to build trust. You can send people to your website to have their first impression, and maybe then collecting their email. You can even remarket to those who already visited your site. This is the most effective way of advertising as you're only spending money where there is expressed interest.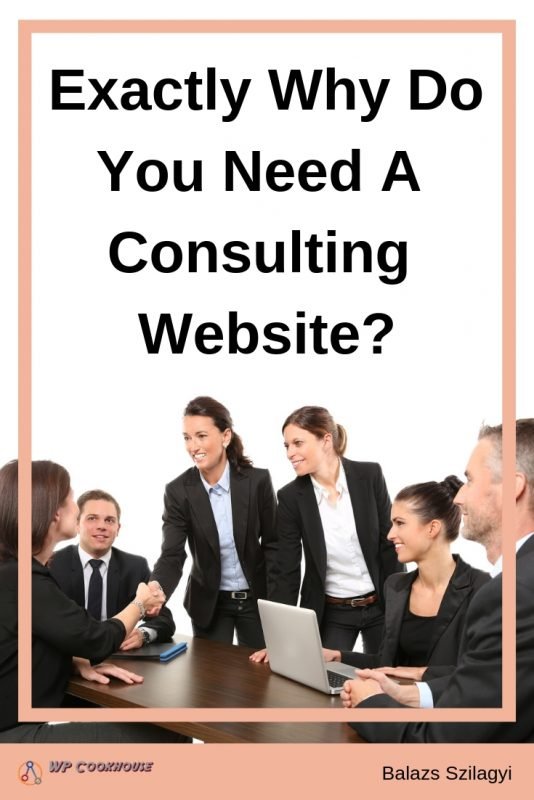 Your Consulting Website Is Waiting For You
I hope now you understand all the real benefits of having your own consulting website. And the best of all, it's not that difficult to have one. In fact you can start your own website in just under an hour, without any internet or programming knowledge.
Go ahead and read my tutorial on how to start a consulting website, and start you own. Simply click here and follow my illustrated instructions: How to start a website »