Ready to share your thoughts with the ever-increasing community of the internet? Thinking about starting your own blog, but would appreciate some definitely useful and practical tips on blogging for beginners?
Let me share with you what I find are the most important tips on blogging for beginners. Also I give you 4 blogging ideas, and the most important things to focus on when starting your first blog.
Blogging For Beginners: The Most Important Tip
If there's only one advice I could give you as a beginner blogger, it would be this: Just start and do it. Don't overcomplicate it, don't spend too much time on selecting your blog's name or even the platform, because you'll miss out on the opportunity and will regret it later.
My best advice on blogging for beginners is just start and do it.
Blogging is a fun way to express yourself and it can even provide you with a steady income. But it is hard to start, as it is with everything. In the beginning there will only be a few people reading your blog, so the one thing that can keep your blogging dream alive is simply doing it.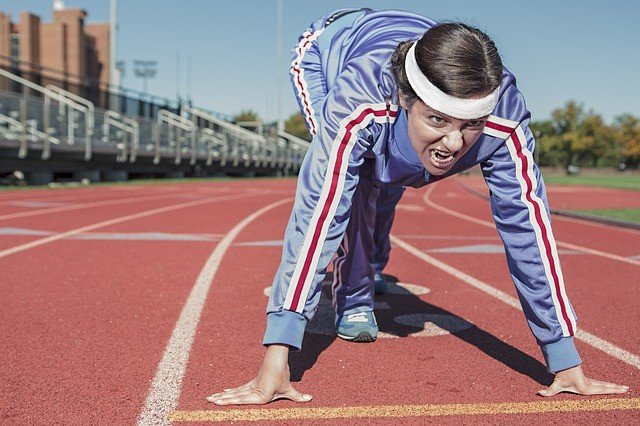 Blogging For Beginners: Before Starting A Blog
Before starting your blog, there are two key factors you need to decide on.
The topic of your blog – the niche you want to blog about
Readers and search engines prefer topical blogs. That is, when your site is about a specific topic (e.g. gardening, travel in Italy etc.), and not your life in general.
Your main goal with your new blog
This actually determines the blogging platform you should use. I'm really against free platforms (see below), but if you only want to blog for fun and to stay connected with your family or friends, this can be an option for you. But if you want to make money blogging now or later, I strongly recommend you starting with your self-hosted WordPress and unique domain name. Please read my advice on how to how to start a blog in 20 Minutes with 4 easy steps for details.
Of course deciding on the name of your blog is important too, but this is again something you shouldn't think about too much. Just go with what's in your heart. At the end, most successful blogs don't really have sophisticated names, and you can always change this later.
Blogging For Beginners: Blogging Platforms
Nowadays there are plenty of platforms you can start blogging on. Still, selecting the right platform can be the most important decision for a beginner blogger, as I find it is one of the most difficult tasks a blogger can have to change the platform later.
Here are some tips when selecting your platform for your first blog:
All platforms are free, but if you're ready to spend a few bucks every month, you can have complete control over your design, income and even the domain name (which is the address of your blog).
If you're blogging just for fun and don't want to spend a dime, start a completely free blog. Blogger, Tumblr or WordPress.com are a great way to start and run you blog completely free, or even just for learning the tricks of the trade.
But if you're just a little bit more serious about all this blogging thing, want to make money (even in the future), I strongly recommend you to start a self hosted WordPress blog. For just under $10 per month, you gain complete control over you design, income and even the domain name. And best of all, you can forget worrying about your blogging platform for good.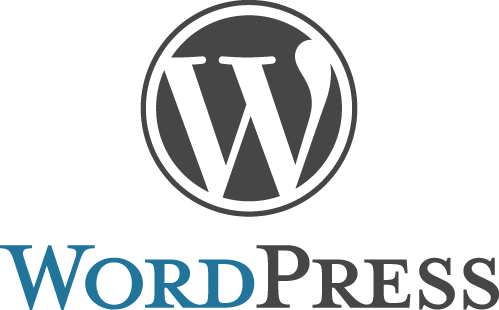 Blogging Ideas For Beginners
When you start your blog, just write what's in your mind. Write, write and write. Don't worry about how good it is or who's going to read it or what they'll going to think. I find most people have a lot of ideas in their mind when they start blogging. And unless you write out all of those ideas, you'll never find your real voice.
Use keyword tools to find ideas. Google AdWords Keyword Planner and Keywordtool.io are great free tools, start using them. Watch this video to learn more about how to use these tools and for more tips on blogging for beginners:
Don't be afraid to "steal" ideas from other bloggers or magazines. This is not stealing, it's only inspiration. And don't forget, everyone needs time to find their own voice.
Listen to your readers, or even friends and family members. Whenever someone tells you what they would read about in your blog, just go ahead and write an article about that topic.
8 Blogging Tips For Beginners
And lastly but not least, let me share with you my 8 most important tips that I would give you as a beginner blogger.
Publish at least once a week. This helps you stay focused once you've started your blog, and also I find this is the minimum that you need if you want to achieve any results with your blog within reasonable time.
The more you publish, the sooner you get results. There is no such thing that too much publishing. If you're able to publish 2-3 articles every day, just go ahead and do it.
Don't worry about your style, especially in the beginning. Just keep on writing and publishing, you'll develop your own style sooner or later. In the beginning no one's going to read your blog anyways (that's sad but it's the truth), so you have time to figure out what's working and what's not.
Don't worry about the look and design of your blog. That's not important at the beginning. What's important is to keep on publishing. Once you've built up an audience, you'll have time to redesign your blog.
Learn SEO copywriting. Search Engines are every blogger's best friends. By providing a constant flow of visitors to your blog, they keep your notion alive. Read more about SEO copywriting by clicking on this link.
Start with one social media channel, and keep publishing and building and audience there. Don't waste your energy being everywhere in the beginning. This can be Instagram or Pinterest if you have pictures, even Facebook or any other platform you know your audience is sticking around.
Always write for the reader. Even if you're blogging about your life, think about what could be interesting or beneficial for your readers about that specific topic. Why would anyone else read that article?
Successful blogging is about quantity and not quality. I know this is hard to believe, and most successful blogs you see look like they have the best web design, the best photographer etc. But they all started little, or almost all of them. If you spend weeks polishing one article, tweaking your website for months before publishing anything, you just won't hit the mark. So especially in the beginning, just go ahead and publish as often as you possibly can. You will have time to think about quality later once with quantity your blog will have been established.
I hope you've found my tips on blogging for beginners helpful, and maybe also find some motivation to start your first blog. Don't forget, the most important thing is to start and do it, everything else comes later. Please let me know if you have any question on blogging, I'll be happy to answer.