Are you thinking of starting an online business? That's a great move! But what are the best online business ideas one should consider when starting out generating online income in 2021?
The demand for profitable online business ideas skyrocketed after March 2021, when people realized that traditional businesses can be shut down literally overnight. In this article I gathered all ideas that I think might be a good starting point for your online ventures. I'm using a different approach though than other articles that cover this topic. I created 4 different groups for your online opportunities, based on what type of personality you are, or how big your actual savings are.
Online Business Ideas Based On Your Personality
Select which type of online business do you feel most attractive, and click on the link to see all business ideas.
1. Paid By The Hour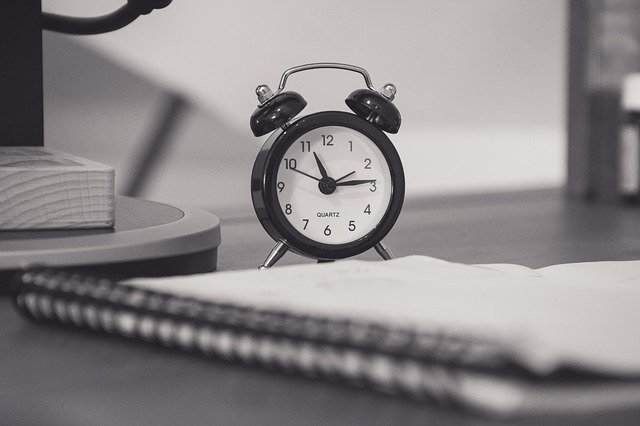 Definitely not a real business in a literal sense in my opinion, still most people think about opportunities that can pay you by the hour when thinking about online business ideas. These are all great though to start making money online and find out what fits you best.
What all these ideas have in common is that you get paid proportionately to your work. It's not always literally an hourly payment, but in general you have to work twice the amount to earn twice as much. But of course all of these can be scaled up later to create a real business, when you don't have to personally work for every dollar you make.
My advice: If you don't have experience in making money online and you're short on cash, start with any of these opportunities!
Virtual Assistant
Being a virtual assistant (VA) is a broad term. It can cover a lot of different things, but you're basically helping other businesses or entrepreneurs by taking on some of their tasks. Being very popular and covering a huge area, getting paid as a virtual assistant is not that easy if you have no prior experience or business contacts.
Freelancer
Being a freelancer is again a very broad term. You can basically do any job that you're skilled in as a freelancer. There are great websites that bring supply and demand together, such as Upwork, Fiverr or Freelancer.com. Keep in mind though that competition in this field is also huge.
Copywriter
If you love to write and you can write indeed, being a copywriter can be a pretty rewarding job. Copywriting is the act of writing text for the purpose of advertising or other forms of marketing. So you'll basically be writing marketing materials for other companies.
Freelance Writer
A lot of people love writing but don't know how to make money from it. If that's exactly your situation, start with being a freelance writer.
This approach has some great advantages. First, you can make money writing almost instantly. Second, you practice your writing skills which is the most essential to becoming a successful writer (and get paid for it btw). And third, a good writer really needs to be able to write about anything – and that's one thing what freelance writing will definitely teach you.
Proofreader
If you have a high level of skill in written English, including spelling, grammar and punctuation, being a proofreader can just be the ideal online job for you.
Video Editor
Video editing requires some special skills, but the demand is higher every day. If you're into creating videos, it's worth educating yourself on the subject even from free video editing courses on YouTube.
Voiceover Artist
If you possess all these 12 voice over skills, rest assured that there are plenty of companies out there looking for your talent.
Translator
A good translator is always in high demand, especially in our age of ever-growing international markets.
Resume Writer
Resume writers take the information provided by a job seeker and convert it into a document that will help the job seeker stand out to potential employers. This kind of job can easily be done from home or you can work for resume writing services (also possibly online).
Technical Writing
Technical writing is writing or drafting technical communication used in technical and occupational fields, such as computer hardware and software, engineering, chemistry, aeronautics, robotics, finance, medical, consumer electronics, biotechnology, forestry, etc.
Website Developer
If you start with simple designs, you can learn to put together a WordPress website in literally a couple of days. Of course this is not website development at its peak, but a good start to make money.
Graphic Designer
There's always a great demand for graphic design online. A graphic designer creates posters, bus wraps, billboards, packaging, logos, marketing materials. Selecting photos and typefaces, and developing layouts for advertisements, annual reports, brochures, magazines and other projects are also part of the gig.
Web Designer
Behind every great website there is a web designer. It's not only a very creative job, but something you can definitely do from home. It can be very lucrative, as demand is always high for a great designer. But web designers not only design websites, they can work on landing pages, newsletters, etc.
Online Tech Support
Online tech support is basically an assistance provided to customers online. It offers a resolution on customers' technical problems and issues with electronic devices or software.
Online Research
If you're the modern Sherlock type, doing online research might just be the ideal work-from-home job for you.
Facebook Advertiser
A Facebook advertiser manages other businesses' Facebook Ad accounts.
Google Advertiser
A Google Advertiser is basically the same, but managing business Google Ad accounts.
Become an SEO
SEO stands for Search Engine Optimizer in this context. Your job will be to tweak websites and build links and social media signals so that they can get more visitors from Google, Bing etc. You can find much more information on SEO by clicking the link.
2. Online Business Ideas With An Entrepreneurial Mindset
These ideas are more fit for the definition of online business. The common denominator here is that they usually don't require large sums of money to start, but you need to invest a lot of time, generally at least 6-12 months, before these types of online businesses turn a profit.
Still, in the long term, these are the types of online businesses that you can scale up more easily. Also these are the ones that give you the opportunity to make passive income later.
Blogger
You should definitely start a blog if you love to write and you'd like to learn how to make stable and passive income online.
There are some drawbacks to this model though. First, you really need to learn how to actually reach millions of people with your blog, that is only if you want to monetize it. Second, building a stable income from a blog will take time. I would say you don't even expect a dime in the first 6 months, and it can take a year or two until you can consider a substantial income from your blog.
Vlogger / YouTuber
A vlogger or YouTuber, in this particular sense is basically a blogger who, instead of writing, produces videos. So everything that I wrote above holds true here also. There is maybe one more drawback though, as producing videos almost always requires more upfront investment than starting a blog.
Podcasting
A podcast is an audio program people subscribe to on their smartphones and listen to it whenever they like. It is basically another form of content marketing besides blogs and vlogs, a series of spoken word, audio episodes, all focused on a particular topic or theme.
Self-publishing on Amazon
Create Online Courses
Affiliate Marketer
Create WordPress Plugins
Sell Your Photographs Online
SaaS
App Developer
Create WordPress Themes
T-shirt Designer
Handmade Craft Seller
Painter
Believe it or not, if you're a painter, you can easily sell your paintings online. This is more about building a personal brand and reaching a lot of people. Once you've established that, you'll have a pretty solid group of buyers.
Consulting Business
Whatever field you're good in, you should definitely start a consulting business. This gives you literally dozens of new online business ideas, as even in this list you can find 94 consulting business ideas.
Building Websites To Sell
The difference between being a website developer (see above) and building websites to sell is that in the latter first you build a complete website, then you go and find someone who's willing to pay for it. This might sound strange at first, but there are plenty of businesses who are willing to pay large amounts of money for already established blogs or websites in their niche.
3. Investment-type Online Business Ideas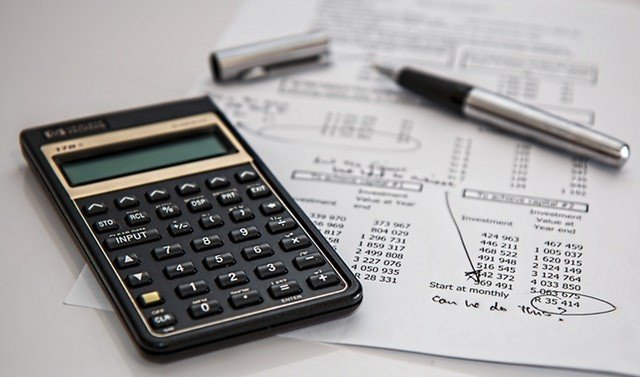 Investment-type online business opportunities are just like what their name suggests. Here you need a large chunk of money to buy something and then turn it into a profitable venture.
So keep in mind that these businesses are only recommended if you have spare cash to invest, and you're ready to lose at least some of that cash.
Online Forex Investor
This is basically securities trading online. In my opinion it is the most risky of all ideas enlisted here. But of course if you know the ins and outs of trading, you can find lots of great online platforms like Interactive Brokers.
Flipping Websites
There's a real market for well established websites. Companies like Flippa or Empire Flippers specialize in buying and selling websites. If you have some spare cash, you can always find good deals there or at other places that can later be sold by even at a 2x or 3x margin.
Another form of website flipping is when you buy a website cheap, boost it up with new content and then sell it for much more than the initial purchasing price.
Buy And Sell Domains
At first this might seem the same as buying and selling websites, but it's not. Here you're only dealing with the domain names themselves, which also have a huge market. Good domain names can be easily sold for couple thousand dollars, sometimes much more.
Buy And Sell Amazon Returns Pallets
You can buy Amazon customer returns by the pallet. These are basically a surprise package, you don't know what's inside before you open it. Once in your possession, then you sort those products out and sell them on other websites, e.g. ebay (see below).
4. Online Business Models Based On Commerce
There are people who just like to buy and sell things. If you are one of them, consider these online business ideas, as not only can they produce you a stable income, but you'll be doing what you really like.
E-commerce store
I find the success of a small e-commerce store lies in whether you are a good trader or not. Here we are not talking about trading securities, but simple goods what you're selling in your store. Even if this is an online business, the main skill that's required is the good old trading skill. So if you've always loved to swap things, this might be the ideal business idea for you.
Drop shipping
Drop shipping is the type of e-commerce when you actually don't see the goods you're selling. You find a manufacturer, list their products on your website. Whenever someone buys anything from you, the manufacturer will fulfill the order, including shipping.
Amazon FBA
Amazon FBA is one of the recommended online business methods for product manufacturers. You can easily list your products in the planet's biggest e-commerce store, and let them handle everything, including sales and shipping.
ebay seller
Ebay is a true marketplace, founded in 1995, where sellers can list items at a fixed price or at an auction. In essence, the way it works is a seller lists an item, adding photos and a description and choosing a price and shipping options. Buyers then can bid on it or simply "Buy it Now." When a deal has been made, buyers make payment via any of a number of different payment options, and the seller ships it.
Which Is Your Favorite Online Business Idea?
So which of the above is your favorite online business idea? Let me know in the comments section below if any of these sounds interesting enough for you to jump right in and start your own online business. And of course if you have any other ideas, let us know so everyone can benefit from it.