People not familiar with digital marketing often ask whether WordPress is a good solution if you want great SEO results. There is actually a very short answer to this question and a more sophisticated one.
Short answer: Yes, WordPress is definitely good for SEO. In my experience, WordPress is the best CMS when it comes to SEO settings and also a website platform that seems to be loved by search engines.
More sophisticated answer: SEO is much more than the engine behind a website. It requires strategy, content, links etc. That is, much of your SEO results will depend upon the actual effort and quality of work that you put into your website and not necessarily the platform itself.
But if you are looking for a CMS or website platform that gives you a solid foundation no matter what your experience level and goals are regarding SEO, in my experience, WordPress is the go for solution.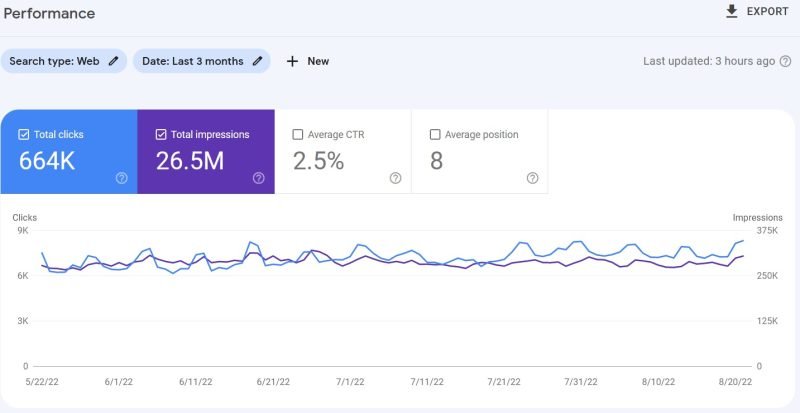 Why Is WordPress Good For SEO?
Let me just share with you below the most important and most basic SEO benefits of WordPress. These are all essential for good SEO results, yet many other website platforms fail to provide them. And best of all, it is a completely free platform.
Make sure you check out any other CMS that you consider using whether they have these functionalities or not. In fact, it is easy to fall into the shiny trap of premium website platform ads just to later realize that many essential SEO functionalities are simply missing.
SEO Benefits of WordPress as a Website Platform
You have literally unlimited control over the displayed content
It allows you to use the URL structure of your choice
All website elements work independently from each other (e.g. pages, posts, menu items, footer content, sidebar content etc.)
Completely customizable website elements (that is, you are free to e.g. insert your most important keywords into the sidebar or footer area)
Extended categorizing and tagging possibilities
WordPress allows unlimited SEO enhancing options with SEO plugins
If You Are a Beginner
If you are a beginner in SEO, website building or digital marketing in general, WordPress is also a very nice platform to learn the tricks of the trade.
It is the very reason that it's an SEO-friendly platform why I definitely recommend it as your first website platform. You'll see how easy is to set up your site, how flexible the system is, and you'll never have the feeling that you are missing any SEO setting or option.
Please note that here in this article I am talking about the self hosted version of WordPress, wordpress.org and not wordpress.com. The latter I wouldn't recommend to use if SEO targets are essential.
More to Learn
As I stated above, there is much more to successful SEO than simply choosing a website platform. I have many useful resource on this topic, so I suggest you check out these as your next step: