I find the reason most people struggle with getting good rankings in Google is that they don't have a reliable, proven method of writing SEO-friendly content. They try to use any kinds of tricks they hear about just to fool the search giant, but tricks in SEO simply don't work anymore.
What's working instead is understanding what Google is looking for, learning the technique of crafting that type of content and keep on publishing.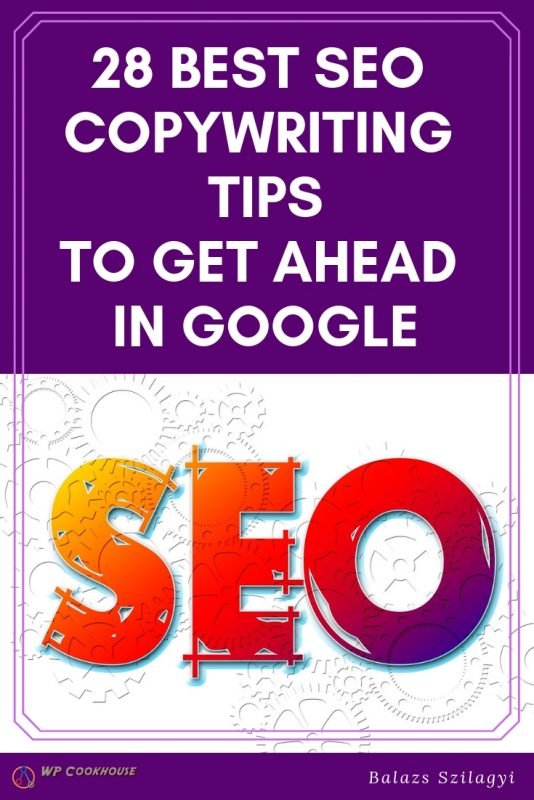 That's why I complied this simple list of SEO copywriting tips. Although simple, this list helped me and hundreds of my students get unbelievable rankings in Google. Just by consistently applying what you learn here, I can guarantee you that no matter which topic you are operating in, or how new your website is (in fact you can just start it out right today), you can rank your content in Google.
This list is an excerpt from my video training, the Ultimate SEO Copywriting Course. If you are really interested in learning the technique of ranking content in Google, check out that course. I have a 30 days, 100% satisfaction, no question asked money back guarantee, so you really have nothing to loose.
SEO Copywriting Tip #1: Select your Keyword Before Writing The Text
In order to any SEO activity to work, your very first step should always be to select the actual keyword you want to target.
SEO Copywriting Tip #2: Target Keywords With The Right Difficulty In Relation To Your Website
If you choose a too difficult keyword, you'll have no chances to rank. On the other hand, if you choose a too easy keyword (for your website), you can of course rank, but why bother for 10 visitors if you could already reach 1000 easily?
SEO Copywriting Tip #3: Only One Article For Different Variations Of The Same Keyword
Back in the old times you used to target each and every single keyword with a unique article. Now Google has become much more intelligent, so it understands if two or more different phrases are actually only variations of the same keyword.
SEO Copywriting Tip #4: Don't Target Off-topic Keywords
Well, this sounds quite straightforward, still most people miss it. As an example, why would you target a recipe keyword on a website that's about online marketing?
SEO Copywriting Tip #5: Always Write An Outline
You wouldn't believe how much easier it will be to write an article later that's actually engaging for the readers.
SEO Copywriting Tip #6: Don't Write For Google Or Any Search Engine But For The Readers
The very first advice I took when starting to learn SEO was to understand that "Google follows people". It's as simple as it gets. Gone are the days when you could trick the search giant, so simply write text that people love, and believe me, Google will understand it.
SEO Copywriting Tip #7: Write A Catchy Title
A good title grabs people's attention. Also this is the way to make sure that they actually click on your website. Something you definitely need if you want consistent rankings. Follow this link to learn more about SEO titles.
SEO Copywriting Tip #8: Use An Enticing Meta Description
This is my favorite. People spend hours (sometimes even days!) on writing one article, and they simply don't even care about their meta description. But this is the line where you actually sell your article, why not spend that 2 more minutes on crafting it? More info on meta descriptions here.
SEO Copywriting Tip #9: Use Short URL's
This one is easy. Just don't forget it.
SEO Copywriting Tip #10: Apply The Inverted Pyramid Concept
The inverted pyramid is a popular technique applied by successful journalists over the globe to raise attention towards their content, and also to keep people on their articles as long as possible. If you fail to keep your reader on your article long enough, Google will more likely treat your page as some kind of spam, not worth to show in the search results.
SEO Copywriting Tip #11: Use Short Paragraphs
Sometimes it's difficult to get used to writing short paragraphs online, and this is especially true if you have any kind of previous writing experience. But this is what visitors want, and that's why Google is looking for it. Find even more tips on SEO copywriting by clicking here.
SEO Copywriting Tip #12: Use Short Sentences
The same is true with short sentences. Just don't try to pack the whole story of the Universe in one single sentence.
SEO Copywriting Tip #13: Use Subheadings
Subheadings make any article more easy to read. If you use the right HTML tags for your subheading, not only your visitors but also Google will be very pleased with your content.
SEO Copywriting Tip #14: Use Ordered And/Or Unordered Lists
This is another method to make your article more compelling. People not always have time to read through your whole article, so make sure you make it more "interesting", or easy to read by inserting ordered or unordered lists.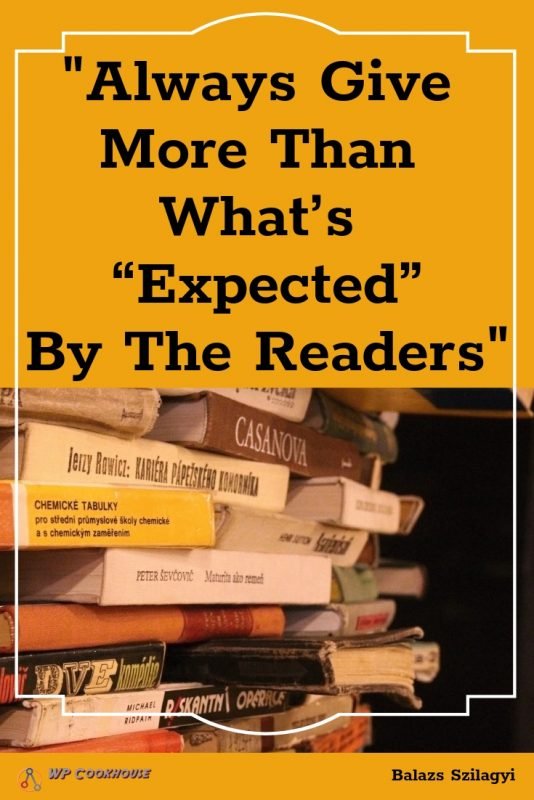 SEO Copywriting Tip #15: Always Give More Than What's "Expected" By The Readers
I'm sometimes amazed when I see that people try to rank with a superficial article that wouldn't even make it in elementary school. Make your writing interesting and compelling, try to give something that would make your website worth to visit.
SEO Copywriting Tip #16: Use Your Keyword Throughout The Text Wisely
I figure people are simply afraid to use their keyword repeatedly in the text because they're afraid this would look like some kind of careless or negligent writing style. Always remember: this is not your English class but real life. Your visitors simply want to see the words they were searching for. There are simple techniques to include a word or phrase several times in the text without being repetitive. Learn more about how to do this in my SEO copywriting course.
SEO Copywriting Tip #17: Use Words From Other Keyword Variations
The same goes with other keyword variations (see tip #3). You have to use these words in order to make your topic clear to everyone, both your readers and search engines.
SEO Copywriting Tip #18: Copy Length According To The Readers Expectation
Sometimes people are obsessed with the length of their copy, when it comes to SEO. They think there is a magic number that you have to reach in order to rank. I find quite the opposite. You can easily rank #1 with only 140 words, if that's what your visitors want. On the other hand, sometimes you really need several thousand words just to make it into page 1.
SEO Copywriting Tip #19: Use Outbound Links
Outbound links make your article more complete by referring to other content than yours.
SEO Copywriting Tip #20: Use Internal Links
Internal links work the same way, with an added benefit. Not only make they your article more complete by offering additional content, but you can even boost your own articles that you're linking to if using links the right way. Read more on internal links and SEO by following this link.
SEO Copywriting Tip #21: Use Pictures With Right SEO Settings
Pictures make your content more compelling. By applying some SEO tweaks to your images, they'll also make your article more relevant in the search results. And best of all, pictures also can appear in image search, again when the right SEO settings are used.
SEO Copywriting Tip #22: Check Spelling Before Publishing
I wouldn't say that you have no chance to rank with bad spelling, of course you have. But if you want really good results (and please check all tips above regarding visitor satisfaction), you need to make sure you don't have spelling mistakes you can actually correct with a simple reread.
SEO Copywriting Tip #23: Publish Regularly
Please don't want to have any good SEO results with 3-4 article published throughout a year. You need enough content, and to achieve this the easier solution is to have some regularity in your publishing.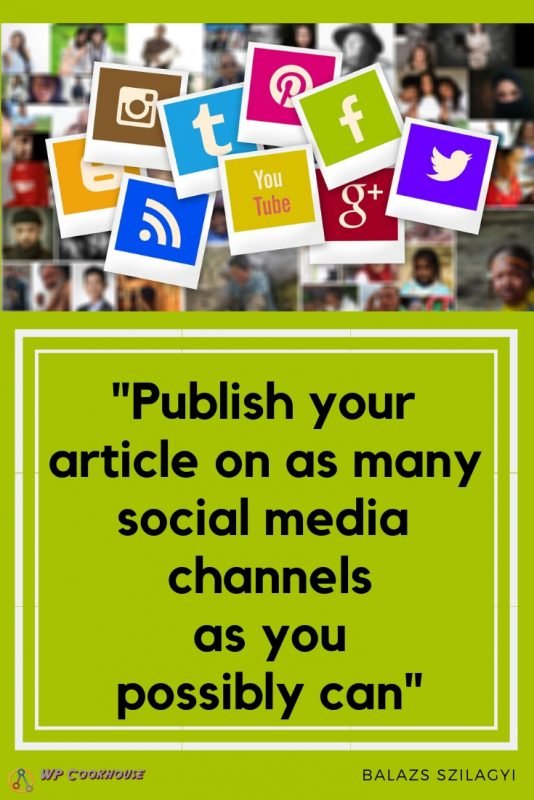 SEO Copywriting Tip #24: Publish Your Article On As Many Social Media Channels As You Possibly Can
Social media signals have played a crucial role lately in search engine rankings. By publishing your content on as many social media channels as you can, you simply give more opportunity to your content to be shared, liked or commented on. To understand the relation of social media signals and SEO better, click here.
SEO Copywriting Tip #25: Send Out Your Article To Your Newsletter Subscribers
Again, if more people is to see your content, the more chances you'll have that it will pick up some strength from social media. And god forbid, you can even get a few links pointing to your website from people who are actually excited about your content.
SEO Copywriting Tip #26: Never Tweak A Previously Published Article (if it was published without a target keyword)
It simply doesn't work. Read tip #1. If a text was originally written with an intention other than SEO, it's just easier to write a new article and trying to rank that.
SEO Copywriting Tip #27: Stick To Your Topic Throughout The Text
When people use search engines, they want quick answers for their specific questions. This is not the time to tell your whole life's story, or present the entire history of your field starting from the middle ages. (Although this seems like an exaggeration here, believe me, quite a lot of writers try to do exactly that, and then they wonder why their content doesn't rank.)
SEO Copywriting Tip #28: Don't Try To Make Money Directly From Your Text (in most cases)
Oh yes, this is the most difficult one. You've spent years learning SEO and writing, months to create content, and hours just on that last article. Of course you want results in return, and that would be money. Income. I totally agree. But that's just not how it works. Most of the times people are simply not using search engines to find the very first website and spend all their hard earned money there. And bad news, if your text is too pitchy, most of the times it simply won't work in the search engines for this very reason.
You have to use more elaborate techniques. SEO copywriting can open the gates wide to your target market if employed correctly, but you simply need more than one step to actually make money on your visitors.
Fortunately, there are methods of doing just that. Check out my Ultimate SEO Copywriting Course. This online training consists of 28 easy to follow videos, where I teach you how to apply all these techniques and get better rankings in Google.
And at the end of this course I even have a video titled "How can you make money with SEO copywriting" to show you how you can actually monetize all that knowledge that you get from my course. Go ahead and check it out now, you have 100% guarantee!