For most people working in the consulting business, SEO seems like a technical hocus-pocus. Now consulting SEO is not that complicated at all. In this article I'm going to show you why you as a consultant should start working on your SEO, and how to do it even with no technical skills. In this article you'll going to learn:
What is consulting SEO?
What are the benefits of SEO for your consulting business (more than you actually think)?
You'll get a checklist that you can go through in order to improve your results.
What Is Consulting SEO?
SEO stands for Search Engine Optimization, that is tweaking a website so that it gets more and more visitors from search engines like Google or Bing. When talking about consulting SEO, the goal is to get more visitors to your consulting website, whom you can convert into clients later on.
The goal of consulting SEO is to get more visitors to your consulting website, whom you can convert into clients later on.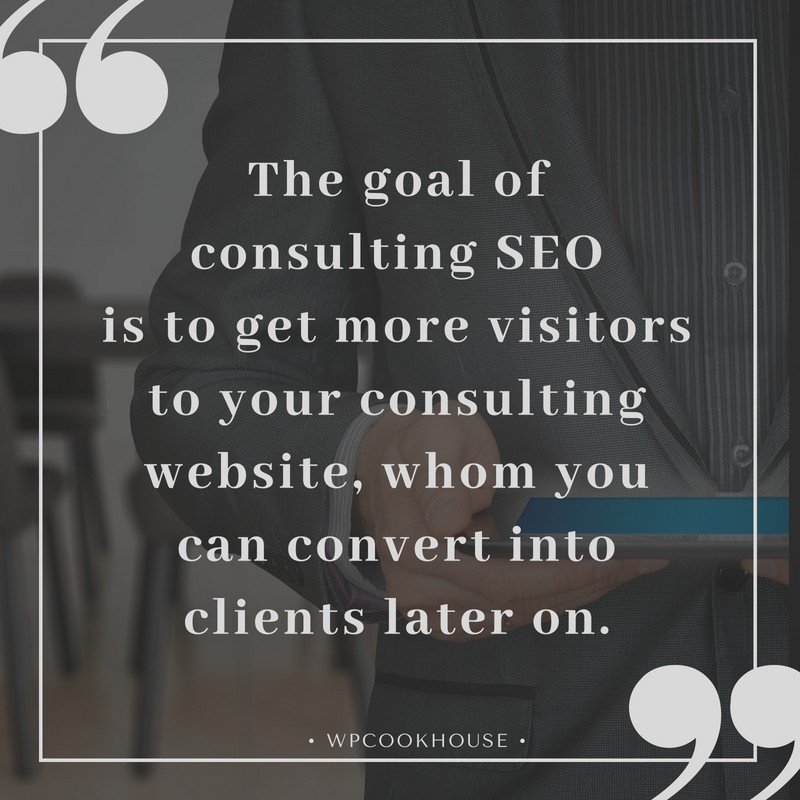 Of course for a lucrative consulting SEO, the very first thing you need is a consulting website. But you need that anyways. If still have doubt about why do you need a consulting website, just click on the link and find out.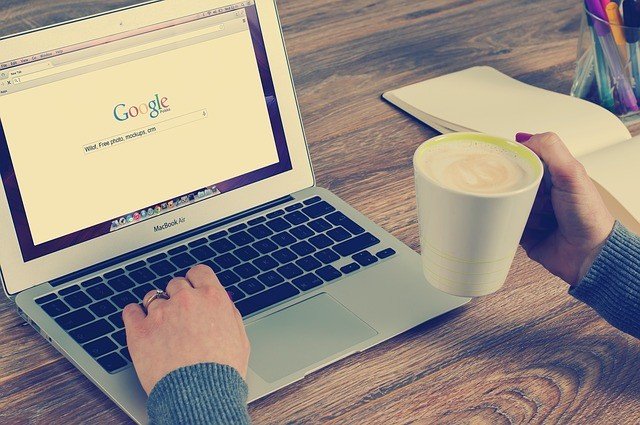 Consulting SEO is not necessarily about technical settings. Just by publishing and regularly updating a consulting website, you position yourself in the top 1/3 of all consultants. If you do some basic keyword research and start blogging on your website, you'll be in the top 5-10%. That means that in the SEO game you outperform 9 out of 10 competitors without any SEO knowledge.
What if you should even top this up? What if you could learn some basic SEO knowledge – no technical stuff, just common sense – and be among the best 1% of your niche? Would that be beneficial to your consulting business?
The Benefits Of Consulting SEO
Consulting SEO obviously needs some time from your part. So you can ask the question: What's in it for me? Why should I care about it as a consultant?
Let me share with you the benefits of successful SEO from the point of view of a consultant. It is crucial to understand that SEO is a method, so you can apply it to any type of business. SEO by itself is not a way of making money. It provides you with a constant flow of visitors, and then it's up to you how you convert them into clients. But other then that, successful SEO can also help you to achieve a lot of things.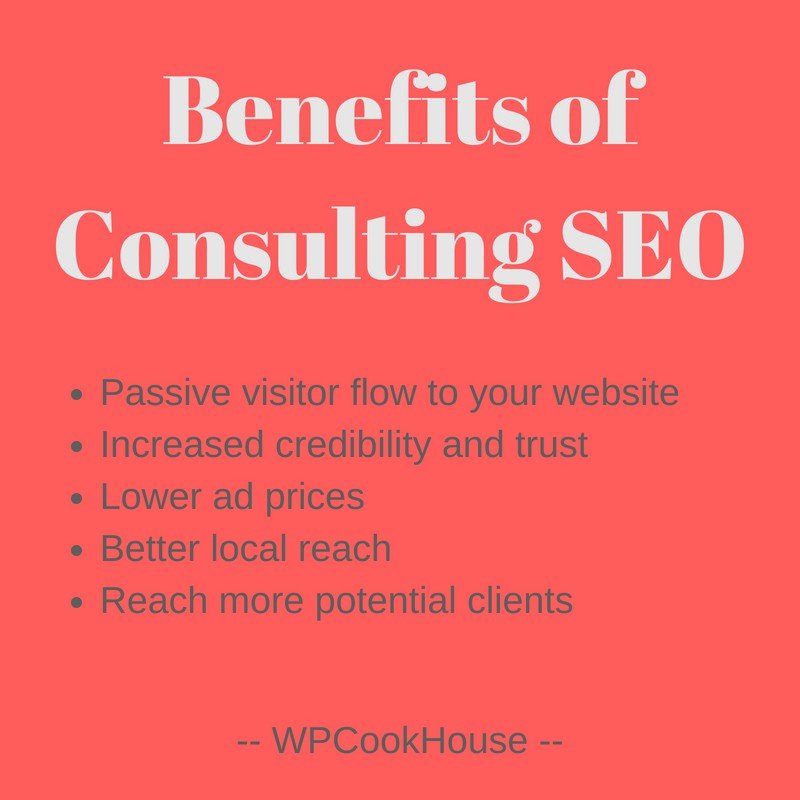 Passive visitor flow to your website. This is very important to understand: it is totally passive. You work once, and visitors keep coming to your website every day. Even if your conversion rate drops (i.e. the percentage of people who actually buys something after visiting your website), you can still make more income just by having your website seen by a lot more people.
Increased credibility and trust. I think this is the most important benefit of SEO as a consultant. If you do it right, people will bump into you online without you paying for it. Just imagine, people searching for anything in your field, and finding your website again and again in the search results. Wouldn't that mean to them that your an expert in that field? Wouldn't it be easier to get consulting clients if you could build trust by appearing in the search results for virtually every query related to your niche? (Let me tell you, it would. Several clients told me after having purchased something from me, that the reason they trusted me was because they saw me popping up every time they searched for something in my field.)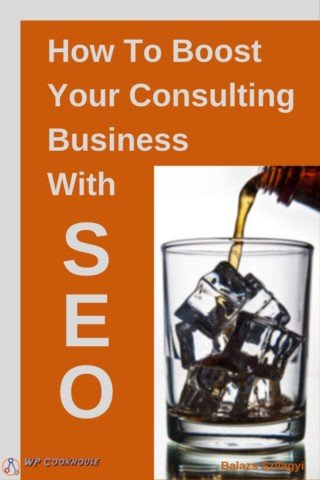 Lower ad prices. If you want to make money online, you have to spend money online. No one can make it big without ads. But when it comes to the price of online ads, especially for AdWords it is much cheaper to advertise a website with good SEO settings.
Better local reach. Competing with consultants all over the globe can be intimidating. But most consultants get their clients locally anyways. So just by focusing on local SEO you can easily improve your online results.
Reach more potential clients. Of course the main goal is to get more consulting clients. But as you might have noticed already, this is not that easy online as some people want you to believe. So consulting SEO is an excellent way to reach more people in your target market, whom you can easily convert into clients later on.
Consulting SEO Checklist
I compiled a short checklist here to see what you need to do in order to improve your results in search engines as a consultant:
Have a website. If you need help creating your first consulting website, read my tutorial on how to start a beautiful website and find theme ideas for your consulting site.
Find consulting keywords, preferably related to your niche and location. Finding keywords is always the #1 step for succesful SEO. Use AdWords Keyword Planner and Keywordtool.io – both excellent and free tools.
Register your website with Google Search Console. This is also a free tool, and it will give you invaluable insight into your SEO data right from the source, that is Google. (Tip: you can also register for other search engines' webmaster tools, like Bing.
Create local pages for your consulting business. Please read more about how successful local SEO works by clicking on the link.
Learn SEO Copywriting. Yes, this is a skill that you can learn, and it's not technical at all. At least you'll learn how to write about your passion in a way that it actually gets presented to people. Read my free guide on SEO coywriting and consider taking an advanced course on this subject.
Keep on publishing. Just by publishing regularly in your niche, you're doing good for your SEO. One advice though: don't try to write about everything. Just focus on your consulting business, what your ideal client's problems are and how are you able to solve them.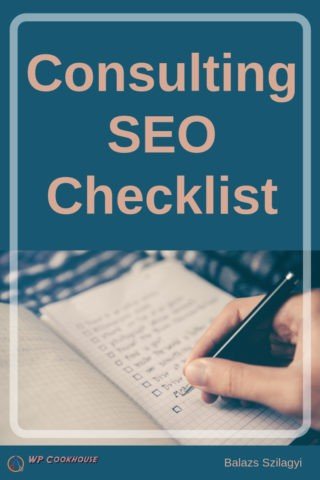 If you find that you need more information about how to successfuly tweak your consulting website for better SEO results, consider subscribing to my newsletter below, where I'll send you regular updates on this subject in a very plain and actionable format.