What are your possibilities if you want to start a new business after retirement? Are there any good business opportunities for seniors these days? What are the best business ideas after retirement, over 50, 60 or even 70?
Be honest! Do you really feel that after retirement your life should be nothing more than sitting on a lakefront with a fishing rod? Or you still feel that drive inside you that could open new worlds, and giving you a healthy and productive lifestyle. Also, making you money, producing income. I think that's what starting a business after retirement should be all about. But what would be the best business ideas after retirement?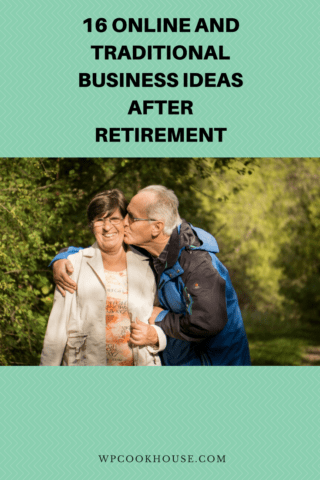 In this article I'm going to share with you the best business opportunities for seniors, both online and the traditional ones. Also you'll find a compelling list of hobbies that actually make money. And of course, I'll give you the secret key of really monetizing those hobbies or ideas, so you can start making money right away, and also how to really enjoy life after retirement.
Online Business Ideas After Retirement
Of course as a retiree, you could just jump right into any online business idea that's out there. But there's a reason you're here, and you want to find specific business ideas for seniors.
And that's smart! You should definitely make an advantage of your circumstances, in this case your age. How is this possible?
There are plenty of retired people just like you browsing online. Using a computer and surfing the internet has become just a daily routine for anyone, regardless of their age. And still most businesses and websites online focus on the younger generation. Frustrating, isn't it?
Even if it feels frustrating nowadays, you should definitely exploit this situation, starting a flourishing business and also helping your fellow peers at the same time.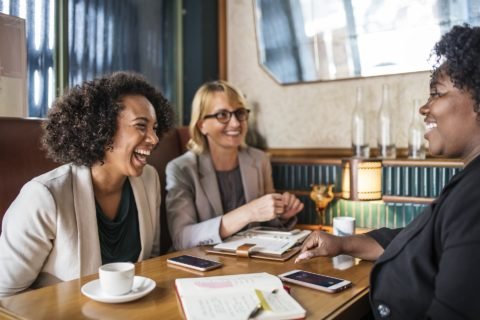 So if you want to start an online business after retirement, I strongly suggest you to focus on senior people as your target market. You speak their language, you know what they really want, and what's best is that you'll even have less competition.
Here are a couple of online businesses you should think about starting after retirement:
Online Business Idea After Retirement #1: Blogging for retirees
This is the simplest business for seniors, but it can be a good start to learn all that online stuff.
Retired people are interested in gardening, cooking, travel, home repairs, lifestyle etc. among other things, all a good idea to start your first blog. Here is a nice list of the best blogs for seniors to give you some food for thought.
You can monetize your blog simply by placing ads, promoting affiliate products, or even making special deals with companies to promote their services or products. Read more about how to make money blogging by clicking on the link.
Online Business Idea After Retirement #2: Online courses for retirees
Another good idea is to set up a website where you sell your own online courses.
Once retired, you definitely have more knowledge and life experience in your area of expertise than most people. Why not monetizing it?
Starting a new website nowadays is easy as one-two-three. Then you can use a couple of products to sell your digital courses. My favorites are the Easy Digital Download plugin or the Wishlist Member plugin.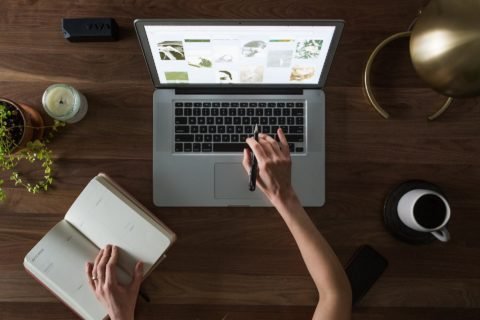 Online Business Idea After Retirement #3: Cooking blog or vlog
If you love cooking, chances are you can teach a thing or two to anyone trying to become a home chef, a good housewife or just simply fix a meal for dinner. People love reading food blogs and finding recipes online, so if you're up to the online challenge and feel yourself comfortable in the kitchen, I recommend you start food blogging even just as a hobby that makes you some extra money, see below.
My best example here is the Joy of Baking blog and vlog, inspiring millions of people to bake at home.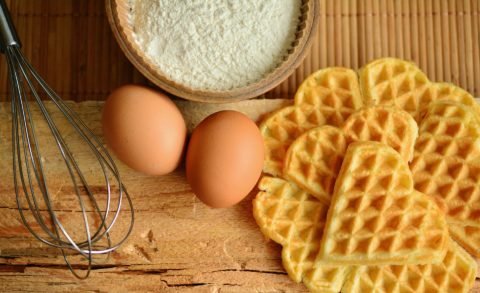 Online Business Idea After Retirement #4: Travel blog or vlog
The same goes with traveling. Chances are you have more time to travel as a retired person, and people love to read about any corner of the planet, be it a blog or a vlog.
Online Business Idea After Retirement #5: Gardening blog or vlog
Maybe you just want to stay at home, but have a passion towards your garden. Starting a gardening blog or vlog is also a pretty nice idea if your retired.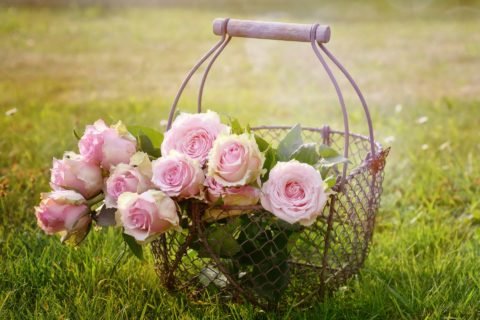 Online Business Idea After Retirement #6: E-commerce Opportunities For Seniors
Selling goods is also a good idea if you're retired. This is a somewhat more traditional type of business, but you have almost endless possibilities online.
Whichever option you choose, the main benefits of doing this online is that you can start it small, and still reach out to anyone on the planet, easily getting to a market of literally billions.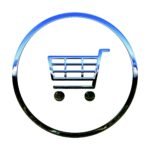 Benefits Of Online Businesses For Seniors
If you're still not convinced about starting an online business, let me share with you the benefits of setting up your new business online.
The most important benefit of having an online business, is that no matter where you live, you have almost the same possibilities. You can live in the US, UK, Canada, Australia, India, and still you can reach out to almost everyone on this planet.
You might even think about moving to another place after retirement, just to enjoy life. Good thing is, you still have the same business possibilities online that you should have at home. So feel free to move to Thailand, Portugal, Colombia, Malta, Spain, Costa Rica, Malaysia, Mexico, or wherever you desire, you can easily start up and operate your new online business, and not only make it profitable, but really enjoy it.
Traditional Business Ideas After Retirement
If you're looking after a traditional business that you can run after retirement, and don't want to step into all this new online craze, you still have many options.
Don't forget though that the term online is better used as a type of communication in your business, than simply the type of the business. That is, whatever you plan to do, you'll still need a good website, and reach out to people using online channels.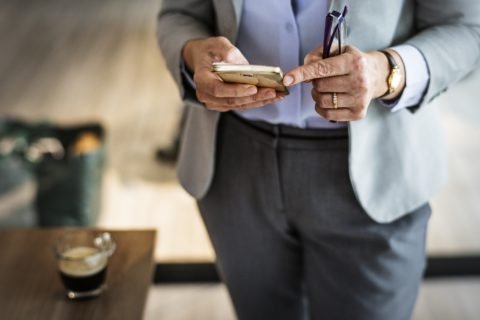 Traditional Business Ideas After Retirement With Less Investment
Consulting
Starting a mastermind group
Home repairs
House painting
Network Marketing
Sell homemade foods or goodies
Traditional Business Ideas After Retirement Requiring More Investment
Opening or buying a hotel-restaurant-cafe
Becoming a franchisee
Becoming an angel investor
Buy a property or properties to rent out
Retirement Hobbies That Make Money
Yes, if you're looking after living the lifestyle you want, enjoy your favorite hobby and still making money out of it, there is a solution even for that.
You can easily monetize your hobby, even if you're over 50 or 60. Here is the recipe to take up your time with what you love, and make money with your hobby: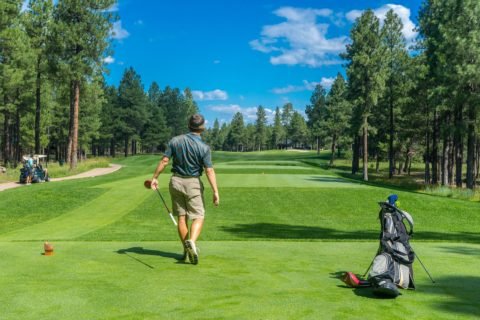 Start a new blog for free with WordPress about your passion.
Publish as often as you can on your blog. Simply document everything you do, and try to cover all aspects of your area of interest. The more you publish, the more people you can get to. And the more people you get to, the more money you can make. If you're retired, you can easily publish one post every day.
This is optional, but if you can make videos about the topic, simply starting a YouTube channel and embedding your videos into your blog posts, you can reach out to more people and your chances of monetizing your passion will be enormously boosted.
Reach out to people over social media channels, and don't forget to start building your own newsletter list.
Place ads on your blog. Start with Google AdSense, and once your blog becomes more popular, you can use other services like Media.net or Ezoic.
Join affiliate programs to cash in on every product referral in your blog. Start with Amazon Associates Program, and also check out Clickbank.
Once you have an established blog, you'll have unlimited opportunities to monetize your passion. The more people you reach, the more valuable your hobby business will be. The least you can expect is that you don't need to spend your own money on your hobby thereafter, simply by being sponsored by .
How To Enjoy Life After Retirement
I hope you enjoyed this list on business ideas after retirement. At the end, let me share with you a few thoughts about how to really enjoy your life after retirement.
My main point here is that once you stop producing, you loose what's most important in life: your self-belief, that you can help others.
So take my advice, and find a nice business opportunity here in this list or anywhere, and jump into something you feel comfortable with. Starting a business is not only about making money. It's also about helping other people, and keeping you alive by giving you a goal worth hustling for.
And of course, there is another aspect why you should definitely start a business as a retiree. And that is, if you really want to live a healthy and enjoyable lifestyle while retired, you'll definitely need money. And as prices go up these days worldwide, more money than ever. And what better opportunity you'd have to make money as a retiree, than starting your own business?
So what else is there stopping you from kicking off your next venture?