So you decided that you start a food blog and want to make some income from it. Or you've already posted some recipes online, but want to learn how to monetize your precious content. I have good news: monetizing online recipes is a viable option for many of us wanting to create some passive income. In this article, I will show you 6 different ways of how to make money from a food blog.
But before we jump in, let's get one thing straight. I find a lot of people are eager to find out how to start a food blog and make money at the same time. A good goal, but two different steps in my experience. Read my detailed guide on how to start a food blog first. Set it up, start generating a lot of traffic and then start to think about how to make money off of it.
6 Ways To Make Money From A Food Blog
First let's see what you can find in this article. You can read the whole thing or just click on one of the links below to check out the part that most interests you.
The Key Component to Making Money From A Food Blog
The most important part of making money from a food blog is to understand where that money actually comes from. A lot of people focus simply on the how. They want to learn what tricks they should use, what programs they must join, or what code they might place on their recipe blog in order to generate instant income.
But money always comes from people. The only reason you will be able to monetize a food blog is because you can reach a lot of people. In other words, no reach–no money. So make that your first priority. Make sure that you post regularly and you reach as many people as possible.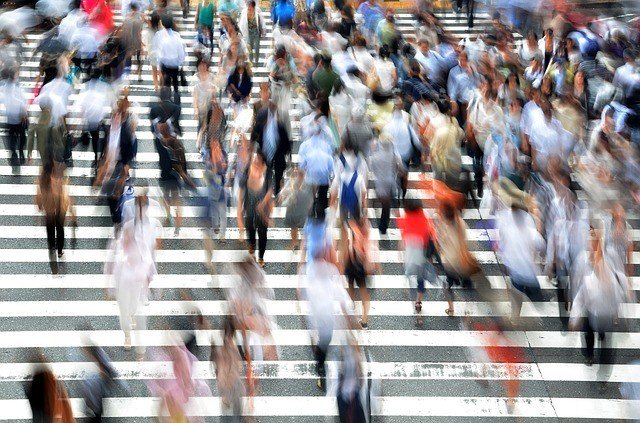 Automated Ads
This is by far the easiest method of monetizing a recipe blog. The only drawback is that the income is generally less, compared to the traffic of your blog, than other methods in this list.
But the great thing is that this method does not require any special knowledge or work from you part. You just register for an ad providing service like Google AdSense or media.net, easily set up the ad code and you're good to go.
If you have a WordPress food blog, using Google's free Site Kit plugin will make your life even easier. You don't need to mess around creating ad slots and handling codes anymore, just set up the plugin with literally a few clicks and the whole thing will run automatically, including placing and showing the ads.
Read my guide on how to make money with AdSense if you're interested in making money with your food blog this way.
How Much Money Can You Make With Automated Ads
There is no set number for this, and it all depends on which market you target. Generally US visitors can provide the highest income. When it comes to online ads, RPM or revenue per mill is a good indicator of how much money you can make. This shows the actual amount you earn by every one thousand page views.
With generic ad services, even in the US, this RPM won't be higher than 5-10 USD for food related content according to my experience. So in order to make $1000 with ads, you need around 100,000-200,000 visitors to your food blog, which is not impossible but indeed a lot. In less lucrative markets you can multiply that traffic with 2-5 or even 10.
Tier 2 automated ads
There are ad networks that can pay you higher revenue than AdSense. These however require a minimum website traffic, generally in the upper 5 or 6 figures per month.
Some of the options for food blogs are AdPushup, AdThrive, Ezoic, and Mediavine. Although they don't always publish requirements to join their programs, for Mediavine it is currently at least "50,000 sessions a month" and for AdThrive "a minimum of 100,000 monthly pageviews". And in my experience, reaching this traffic threshold still won't guarantee that they'll accept your food blog.
So this is for the bigger players, but if you really decide to start a food blog and commit to publish recipes and articles regularly, that 50,000 sessions per month, in other words around 1,700 visits per day, is not that impossible to reach. Once there, make sure to apply to at least one of these premium ad networks.
Affiliate opportunities
This is more easily said then done. Affiliate income is a great possibility to monetize a website and generate passive income. But the problem is, this type of monetization generally requires different type of content than a regular recipe blog.
To put it short, in a food blog you usually publish recipes. That targets people who are in search of a particular recipe at that moment, and they are usually not in the mood of buying. It is a false belief that by promoting e.g. a pizza oven in a pizza recipe, people will click and by the appliance.
For affiliate websites to make money, you need content that targets specific keywords where people have buying intent. An article like 'Best Wall Oven for Making Pizza at Home' would be a good idea in the above situation. Click on the link to see a real life example of how this works.
Making money from a food blog with affiliate programs is a good opportunity, but in this case you'll probably have to create more content than just the recipes.
How Much Money Can You Make With Affiliate Deals
This really depends on how many affiliate content you have on your website. As I stated above, this requires different type of articles than regular recipes.
So if you just want to monetize your recipes with affiliate links, you should only expect some pocket money.
On the other hand, if you are willing to create specific content for affiliate deals, you can even convert this to a primary source of income. Affiliate websites generating income in the 4 digit range (i.e. above $1000 per month) are not rare at all, although this income in a food related niche would require at least a couple hundred specific pages.
Private Deals
With a large following, you as a food blogger will be able to have individual agreements. This can include private ad deals, sponsored content etc.
This can be a good option to provide additional income for food bloggers as it usually pays more than generic ad programs. But it usually comes with a price. And that price is that you have to negotiate every contract individually, take care of collecting the money, invoicing, handling late payments, finding customers etc.
So although a good income opportunity, most food bloggers prefer automatic options to this method.
Financing your lifestyle
This is a very interesting one. It's not literally making money, but having someone else pay for expenses that you would bear normally.
As a food blogger, I can easily go to any restaurant, write a review about them and have my food payed for by them. This picture is from such a visit; I had the opportunity to visit a posh grill restaurant, eat whatever I desired from the menu, and just write a review in exchange.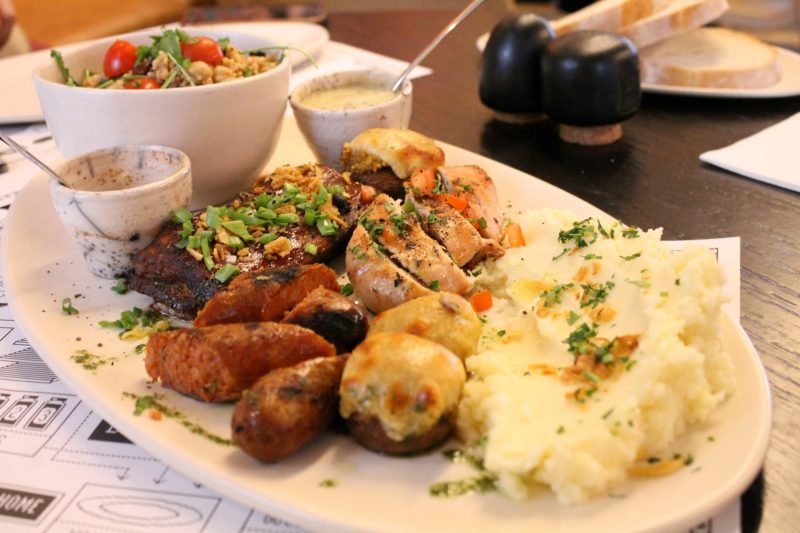 The possibilities are endless, you just have to use your imagination. For food bloggers it can be any restaurant, but hotels or food manufacturers can also be an option, such as getting sponsored kitchen appliances. Don't be afraid to communicate to companies in your niche, even if you get a lot of rejections. This is how a lot of bloggers make actual money or at least finance part of their life.
One thing is important to note here though. Make sure never to sell your soul. It's easy to get into deals and regret them later because you have to promote something you don't agree with or believe in. I always handpick what offers I accept, and even in a situation like the restaurant visit I mentioned above I clearly state that my review will be honest.
Selling Your Cookbook
Writing a cookbook is a great opportunity for food bloggers not only to express their creativity, but also to make money.
I have a pro tip though if you want to monetize your food blog this way: build a list. The reason is, this is similar to the situation of the affiliate income. People think that just by placing an ad banner on their blog readers would eagerly click on it and buy their cookbook.
But selling online, be it a cookbook or any other thing, doesn't work this way. You need top build up trust, raise people's interest first, none of which happen overnight. And to overcome this situation, an email list is the best option.
Use your food blog to get visitors, show them a popup and let them subscribe to your mailing list. This way it will be not only easier but also more effective to sell a cookbook, or in fact anything. The sooner you start building your list, the more chances there are that you can monetize your food blog this way.
Selling Online Cooking Courses
This one is very similar to the cookbook option, still another opportunity for food bloggers to make money.
Cookbooks can sell for anywhere between $10 and $50 usually, but for a awesome cooking course you can ask hundreds or even thousands of dollars.
The fans of your food blog can be a great target market for such a product, but here it is even more important to build trust first and show your offer multiple times. So again, build an email list if you want to monetize your food blog this way.
Final Thoughts
Writing a food blog is a lot of fun in itself. But of course if there is any possibility to make some money from it, it gives you even more motivation to continue doing what you love.
I hope I could give you a little insight into how you can make money from a food blog. The most important step though is do it. So don't procrastinate, start your food blog today, post regularly, and enjoy the passive income it can provide.