Are you looking for the best local SEO services marketing company? Do you want to grow your local business online?
Let me tell you some insider SEO information.
Chances are, you bump into a nationwide (or even) international marketing company selling their services to you, and then taking care of your website. Do you really think that someone from a few thousand miles will be able to effectively target all your local customers?
In fact, who do you think knows your neighborhood better? You and your employees, or the guy sitting in another state, offering the same service for different businesses in every state and every country?
So it's time to take care of your own business! Local SEO is not rocket science. In fact, if you know your neighborhood and your customers, you can be extremely effective.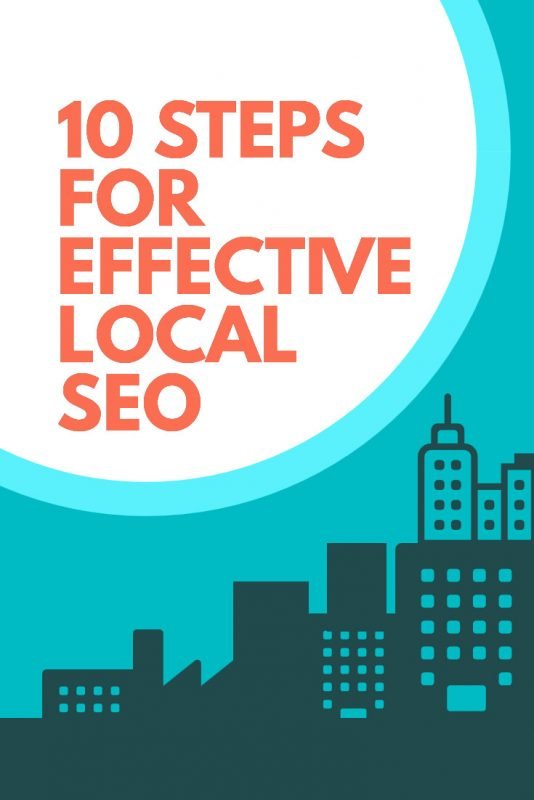 You just need to make sure Google understands what your website is about, and who your target market really is. And this tutorial will help you with just that. Implement these 10 steps on your website, and see your rankings climbing.
In this tutorial, as an example, I show you how to set up a local SEO website for a personal trainer in Albany, NY. Use your target keywords instead of personal trainer, and your city and state instead of Albany, NY.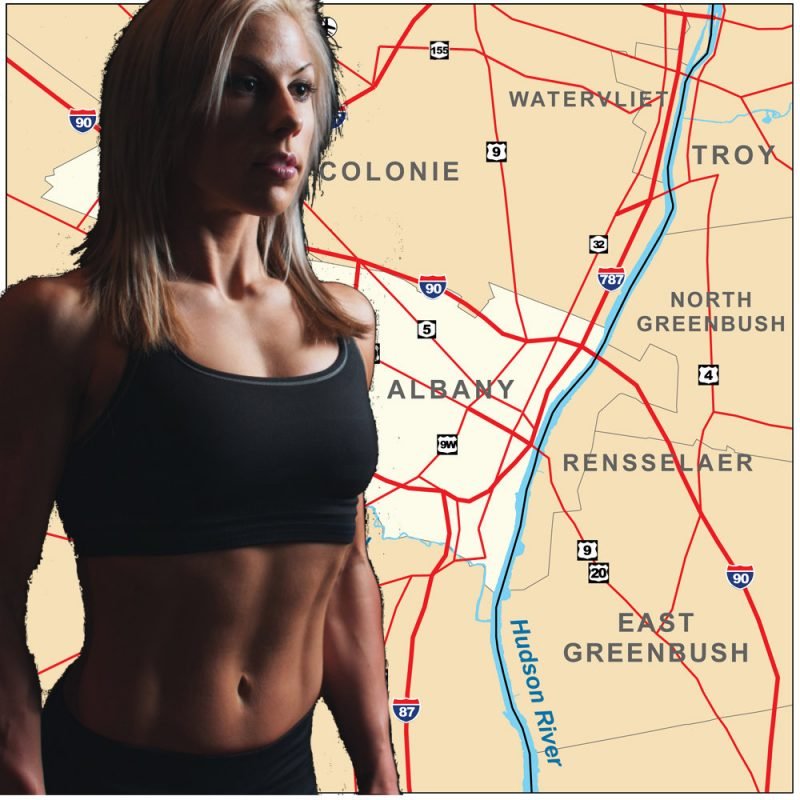 Prerequisites For Effective Local SEO
Please note that this article is not about tricking Google. These steps will help you get more visitors and customers online if you have a genuine business.
So in order to these steps to work, please make sure you meet all the following requirements before starting with local SEO:
You have a genuine, local business, serving customers in your neighborhood.
You already have an informative website on your own domain. Please read my article about how to start a blog, if you need help starting a website.
You are running a small local business. Some of these steps might be applicable for large companies also, but than you have other things to consider. So small businesses rule here. 🙂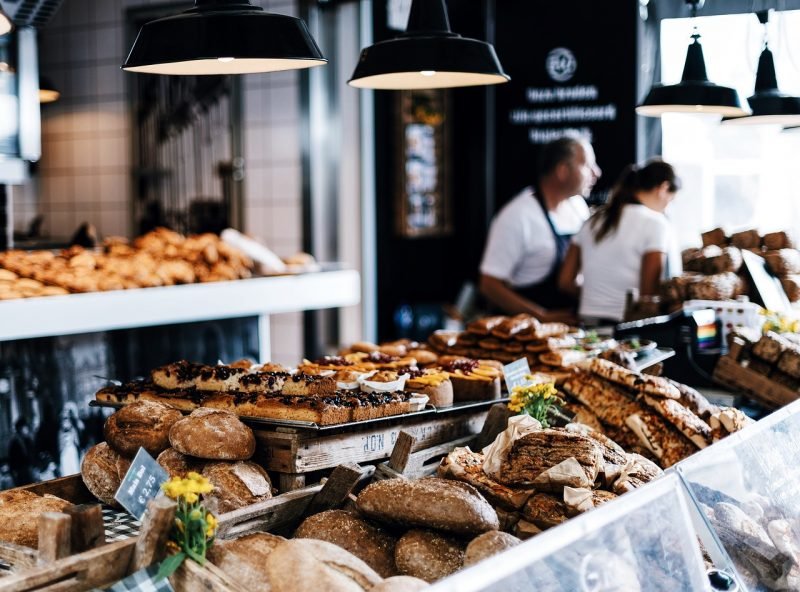 Local SEO #1: Identify Your Main Local Keyword
This is the first and most important step. If you don't know your main keyword, that's just like shooting all over the place with a gun. You need a clear target, and that's your main local keyword.
Use the free Google AdWords Keyword Planner to find your main local keyword.
Ideally your main keyword should fulfill all the following requirements:
It contains the word or words people are using exactly to search for your business. In the example, a personal trainer would use the words personal trainer even if there are more searches for gyms locally.
It contains the name of the city your business operates in. In the example this is of course Albany.
In the US, it might contain the state, see below. In the example this can be either NY or New York.
From all of your possibilities, take the one that has the more searches according to the Keyword Planner.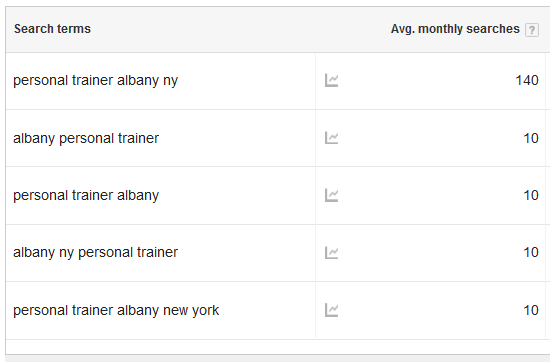 Local SEO #2: Use Your Main Keyword In Priority Areas
Now it's time to show Google and your visitors what your website is about. Make sure you use your main keyword (or some variation, e.g. Albany Personal Trainer) in priority areas of your website, such as…
Your homepage title and meta description
On your homepage
Your main menu
Your footer
Your sidebar
With these settings you can make sure that Google identifies the main topic of your website. So many local businesses would have much better SEO results just by doing this one easy step right!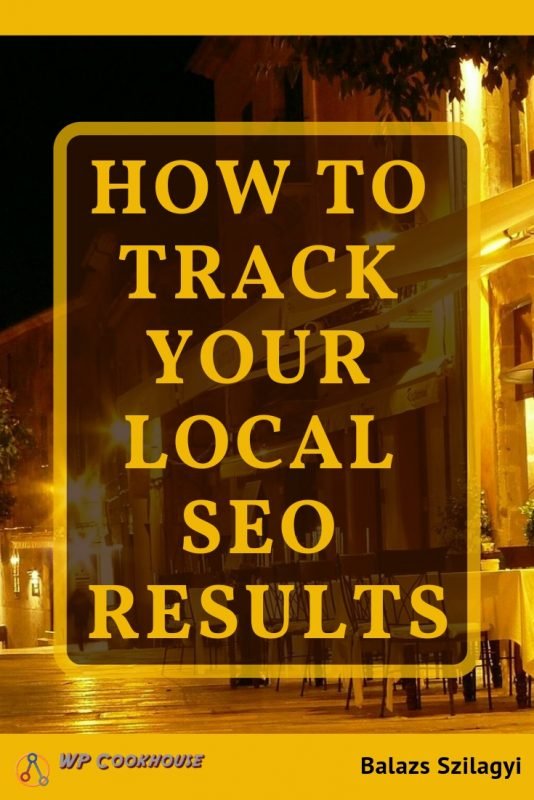 Local SEO #3: Show Your Local Address On Your Home Page
This one is easy, and it makes an advantage of the fact that you are located in the city you are targeting.
Don't forget, lots of nationwide or international businesses target the same local keywords. But your advantage here is that they usually don't have local addresses.
As a bonus, this is another place you can use your main keyword, see example.
Local SEO #4: Register With Google Business
This is a free listing opportunity from Google. And you'll need it to get on the map for the local searches.
Other than that, it might give you even more local SEO opportunities, such as get in the right hand side area (Knowledge Panel) when people are searching for your company, or get Google+ reviews, which will come handy later.
The only thing you'll need is a local address. Click here to start your free Google Business registration process.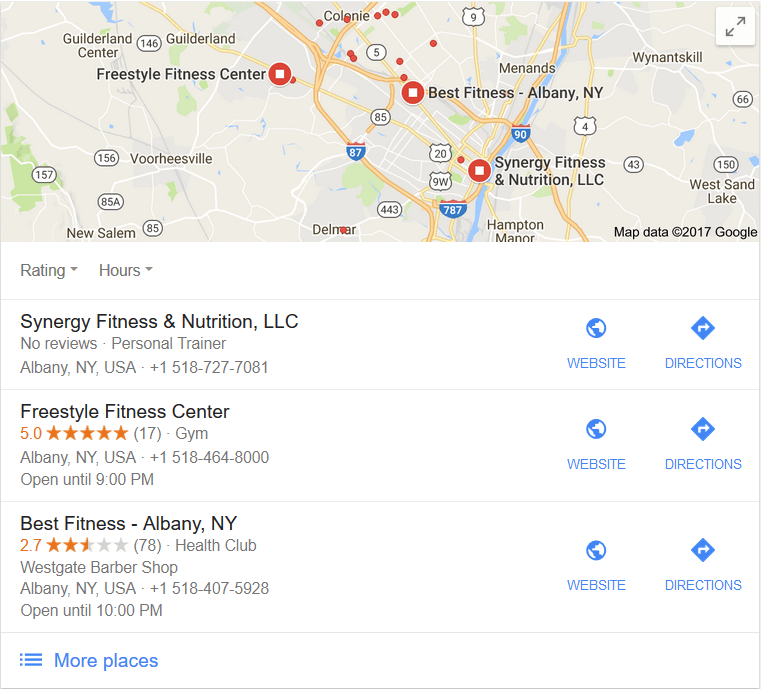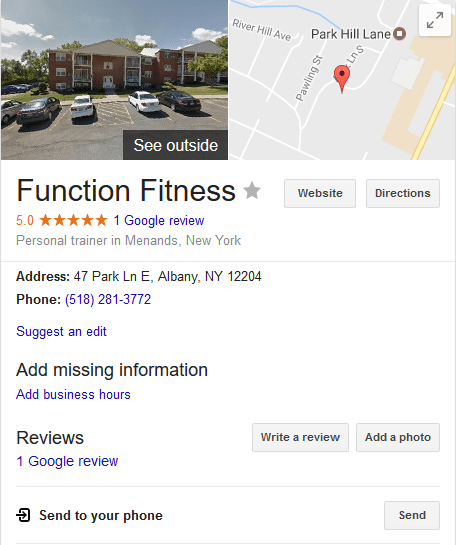 Local SEO #5: Identify And Target All Your Local Keywords
To make your website locally more relevant, identify all possible local keywords in your city.
Go back to AdWords Keyword Planner, and type in your main local keyword. But this time make sure to open the box called Keyword to include on the left hand side. Type in your city and your state in separate lines.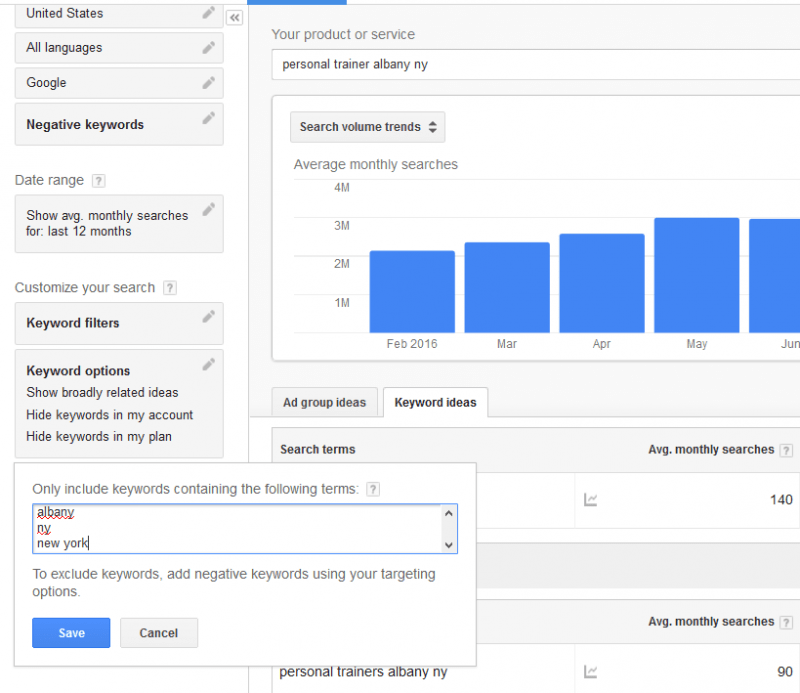 What you get is a list of related local keywords below. Save that list, and start targeting all relevant and interesting keywords (which are not a simple variation of your main keyword) with a new page. This will make your website much more relevant for local keywords.
In this case, for example, this is a great opportunity to write an article about the gyms in Albany.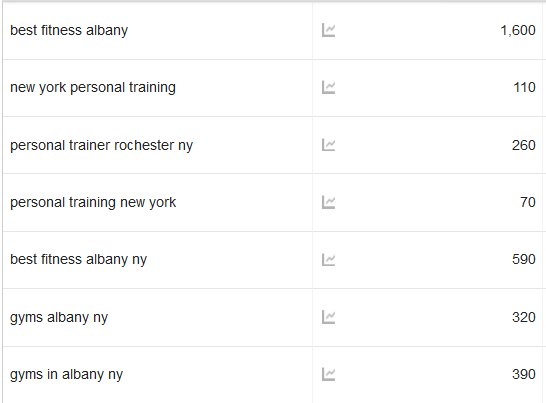 Local SEO #6: Target All Neighborhoods
Take your main keyword, and simply change your city to all neighboring locations. Use a map to find all neighborhoods.
This way not only you can be even more relevant locally, but you can target more easy local keywords.
In fact it's not even necessary to have searches for those places. Just create a page on your website for each location, telling people that you or your company are the best solution for them. Even if they have to travel a few miles.
Our PT in Albany would effectively target everyone looking for a personal trainer in Troy, Schenectady, Rotterdam, Glenmont etc.
Local SEO #7: Use Main Local Keyword In Social Media
So far you've been tweaking your website to be more relevant. Now let's see what you should do off your site in order to give it a boost.
First of all, make sure you use Social Media to connect with your customers and your target market.
Second, make sure that you use your local keywords on your social media pages/profiles. On Pinterest, create at least one board with the exact name as your main local keyword, and populate it with some local pictures from your business.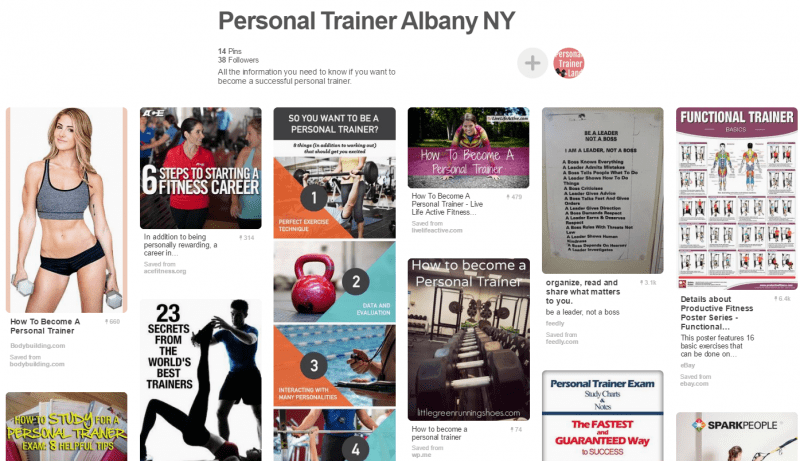 Local SEO #8: Get Social Media Proof
Social media profiles/pages by themselves mean nothing, if they don't carry the proof that your business can motivate people online.
Make sure you get Google+ reviews. This is also important for local search map rankings.
Facebook reviews are also effective for a local business.
Get people engaged with your local Pinterest board, and have them repin the pictures from your website.
Ask your customers to do this. Even when in your shop, you can ask them to click on their phone and rate your business. If you have a list, send an email, asking people to rate, write a review, and repin your pictures.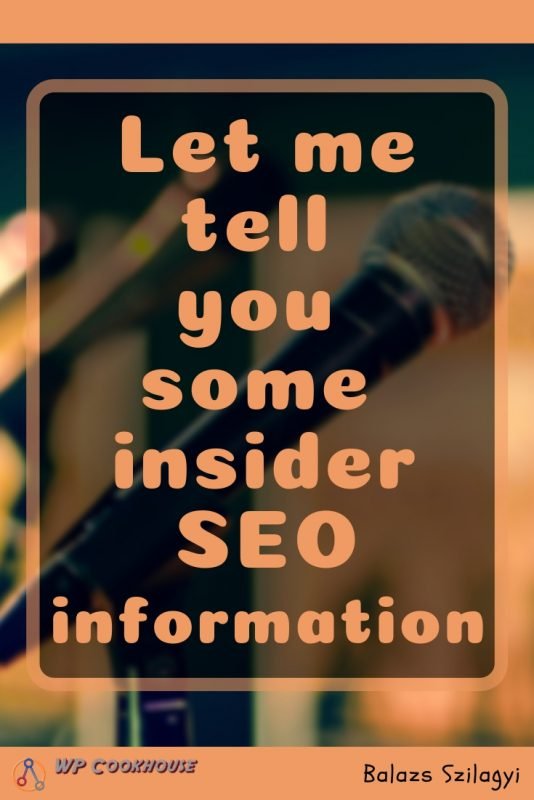 Local SEO #9: Get Local Links
There's nothing easier then getting links locally. In fact, you have more opportunities to do this effectively than any large marketing or search engine optimization company.
If you are a local entrepreneur, running your small business, I'm pretty sure you know other entrepreneurs in your neighborhood. Some of them are your friends, some just acquaintances, but then you have your suppliers also or even some of your customers running their own websites.
Simply ask them to write a short article about you, your company, your products or services, and then link back to you. You might do the same in return. This way you can both strengthen each others website, and at the end your local economy and community.
This is as easy as it gets. And best of all, as local as it gets. We are aiming for local keywords here, so a link from a website within your city might give you a bigger boost than you think.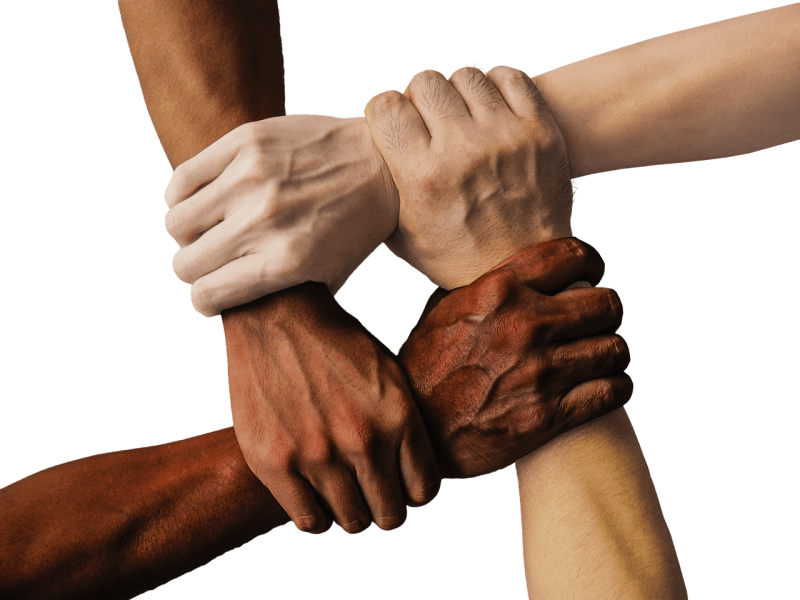 Local SEO #10: Register In Local Listings
As a last step, make sure your business is listed in a few online listing pages, such as Yelp. Also make sure that your contact information is always accurate in all these pages.
You don't really need to advertise on these platforms. What you need is make sure that your business is listed under the same category and location that you try to target, and that your address, phone etc. are consistent across all platforms.
This builds up more credibility and relevance for search engines, and might help you rank more easily for your desired local keywords.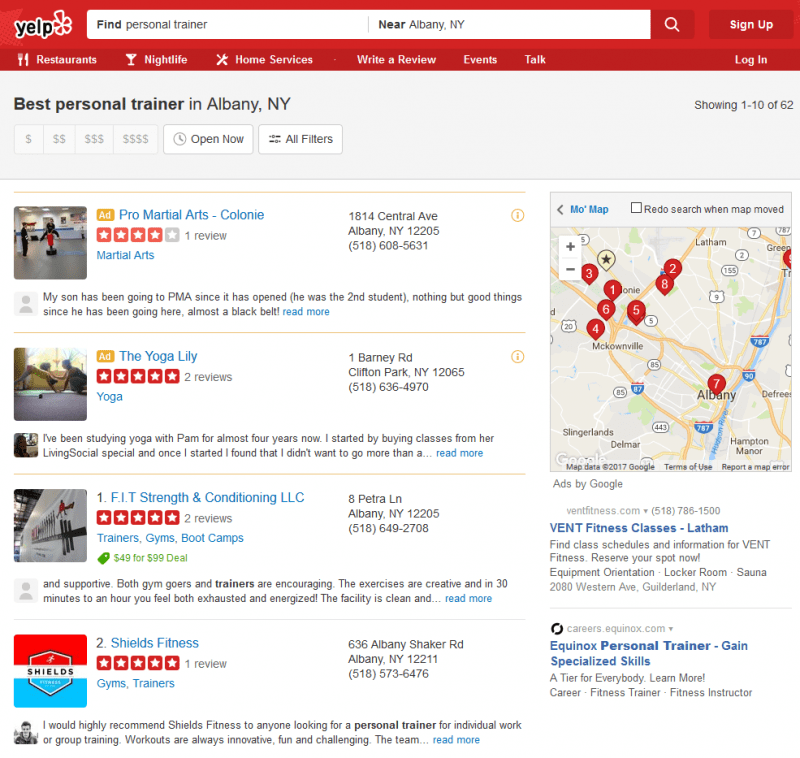 How To Track Your Local SEO Results
Google has a free tool called Search Console, Bing has Webmaster Tools. You can simply register your website with these, and see the exact results in search engines. You can also get some recommendation to correct your SEO errors.
I Highly recommend you do this, as it costs nothing. On the other hand, tracking your results in a browser can simply mislead you.
Here is a short introductory video of Google search Console, and you can find more information about how to register your website on this link.
Good luck with your local SEO. Let me know your tips or experience in the comments below.
Albany map credit By Kmusser [CC BY-SA 3.0], via Wikimedia Commons.